WATCH: Ja Morant Turns Stephen Curry As He Makes An Unbelievable Half Court Buzzer To End The Half During Grizzlies vs Warriors
Published 05/08/2022, 7:31 AM EDT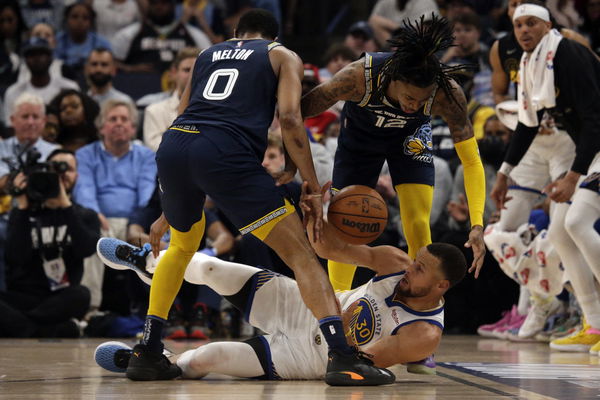 Ja Morant being great, is just a regular thing now. The Memphis Grizzlies player's night was cut short with a potential injury on Saturday. He had a highlight worthy moment with a half-court buzzer shot during the match, which will remind fans of Steph Curry.
ADVERTISEMENT
Article continues below this ad
Morant brought out his best Stephen Curry impression in Saturday's Game 3 playoff semi finals match between the Memphis Grizzlies and the Golden State Warriors. Morant beat the halftime buzzer with a throw from half-court that even the opposite team's Steph Curry will look at it with awe.
With just a little over two seconds remaining in the second quarter, the Grizzlies superstar received the ball on the back court. He took a brave attempt beyond the half-court line.
Morant closed out a great first half with that barn burner of a shot. This was the Grizzlies player's fourth triple of the half as he closed out the opening first two periods with 17 points on 6/9 shooting and 4/7 from distance. Great numbers, eh?
Ja Morant and his Game 3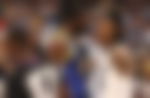 He became injured later on, sadly. Morant limped to the Memphis Grizzlies bench with over six minutes remaining. He then walked into the locker room alone while wearing a towel over his head. Morant did not return as the Grizzlies were blanked out 142-112 at Chase Center.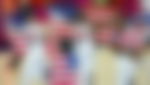 Replays showed Morant was trying to throw himself for a loose ball. His knee was grabbed by Warriors' youngster Jordan Poole. Grizzlies coach Taylor Jenkins indeed confirmed during the post match press scrum that it was this play that led to his injury and added that he was being evaluated by the medical team.
ADVERTISEMENT
Article continues below this ad
Warriors coach Steve Kerr told the press that he "didn't notice the play" in question. However Morant re-tweeted a video of the play and said he "broke the code", which is a reference to Kerr's comments about Dillon Brooks' flagrant foul on Gary Payton II breaking a code of NBA players not trying to injure a player in a way to threaten their career. He deleted the tweet later on.
Memphis Grizzlies' start
Grizzlies actually started off hot. They got no less than six triples in the first five minutes of the first quarter. But the Warriors still blanked them this time around. They are now leading the series 2-1 after Game 3.
ADVERTISEMENT
Article continues below this ad
Watch this Story: Spectacular F1 Helmet Designs at 2022 Miami GP Ft. Daniel Ricciardo & Lando Norris
Ja Morant may have had this moment. But, ultimately the injury and the loss will sting him more. Will he come back in time for Game 4?