WATCH: Jayson Tatum Turns Michael Jordan With His Signature Celebration As Celtics Sweep Kevin Durant's Nets
Published 04/25/2022, 11:51 PM EDT

Follow Us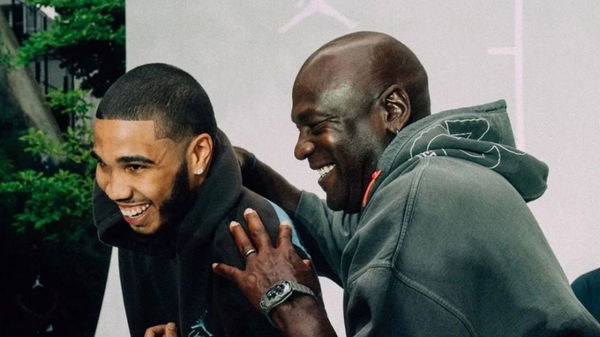 The Brooklyn Nets are officially out of the playoffs. After fighting hard in game 4, the Nets were still defeated by a tough Boston Celtics who managed to hold on to the lead. With this win, the Celtics complete the sweep and advance to the second round where they will play the winner of the Milwaukee Bucks and the Chicago Bulls. Jayson Tatum fouled out with a little under 3 minutes remaining but he led the Celtics in scoring. He even channeled his inner Michael Jordan with an iconic celebration in the game.
The Nets were in a must-win game or their season was done. They were dealt a huge blow, as they had announced Ben Simmons will not play in game 4. Simmons has been out for the entire season but many reported that he will make his debut in game 4. This game was all Boston from the start as they never let the Nets take the lead. Tatum led the way from the front with 29 points but he was careless with the ball with 6 turnovers. However, he hit big shots and ensured the Celtics stayed above a desperate Nets.
ADVERTISEMENT
Article continues below this ad
Jayson Tatum pays tribute to Michael Jordan by doing his 'Shrug' Celebration
ADVERTISEMENT
Article continues below this ad
It was the third quarter and the Celtics were up 75-69. Tatum got the ball from Derrick White and was guarded by Bruce Brown. He got a screen from Marcus Smart and was hedged well by Seth Curry. This allowed Bruce Brown to get back to his man. But Tatum stepped in rhythm and pulled from the top of the key and hit a bank 3. On the way back, he did the iconic 'Shrug' celebration, saying that he doesn't know how he was doing this. This move was made famous by Jordan in the Finals in 1992.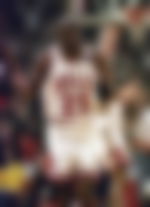 ADVERTISEMENT
Article continues below this ad
The Celtis were dominant in the series but this was one of the closest sweeps in NBA history. The Nets lost all four games by a combined margin of 18 points. If either Durant or Irving had stepped up consistently, this could have been a whole different story. But the Celtics played some of the best defense ever played on this duo and they shut down the stars. They will hope to do more of the same in the playoffs and will hope that Tatum continues his impressive form as they move forward.
WATCH THIS STORY: Is Shaq's son a millionaire?