WATCH: LA Clippers Owner Steve Ballmer Steals the Show with His Expressions Against Brooklyn Nets
Published 02/22/2021, 3:25 AM EST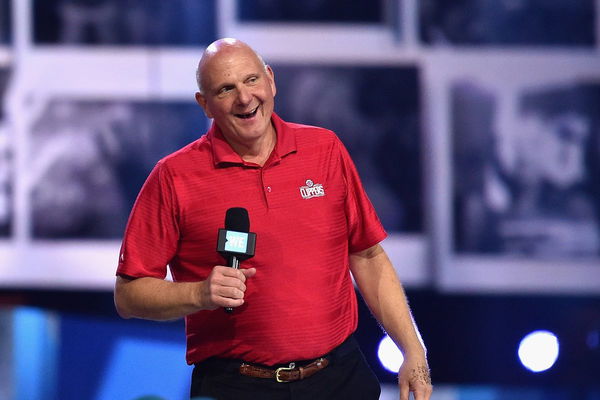 ---
---
The LA Clippers boast of one of the most energetic owners in the entire league. Of course, there's Dallas Mavericks' Mark Cuban, but Clippers owner Steve Ballmer is also a fan favorite. The former CEO of Microsoft was quite animated during his team's 108-112 loss against the Brooklyn Nets. 
ADVERTISEMENT
Article continues below this ad
Steve Ballmer is a man of many emotions 
Ballmer was present at the Staples Center when the LA Clippers lost to the Nets on Sunday. The two teams treated fans to a thrilling finish, and Ballmer, who was seated just behind the basket and ahead of the advertising boards, was lively with his expressions during the final quarter. 
ADVERTISEMENT
Article continues below this ad
The Clippers headed into the fourth quarter trailing by 10 points and everybody, including Ballmer, knew that the game was headed towards a nail-biting finish. Just like any normal fan, the Clippers billionaire owner was jumping up and down in his seat with emotions with each missed shot and foul call.
Ballmer was trending wildly on Twitter for his animated presence during the final quarter of the game. At one point, he even tried to distract Nets' DeAndre Jordan during his free-throw routine by clapping at his face! 
Though the LA Clippers lost, Ballmer won the internet with his expressions, although a lot of it was hidden behind the mask. He's worth $80 billion dollars but was rooting for his team just like any other fan!
LA Clippers superstar Kawhi Leonard was unhappy with the officiating 
NBA games get intense, and players foul each other when the game heads into the final minutes. That's exactly what happened during the Clippers-Nets game, as Kawhi Leonard was charged with a controversial offensive foul late in the game.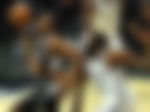 With just 11.0 seconds left in regulation, Leonard charged to the basket for a layup which would've tied the game at 110. However, an official booked Leonard for an offensive foul on James Harden, which didn't go down well with the former. 
The LA Clippers eventually lost the game as Harden made both the free throws that he got from the foul. It was a controversial call indeed, and of course, Leonard thought it wasn't an offensive foul in the first place. 
ADVERTISEMENT
Article continues below this ad
Talking about the foul after the match, Leonard said, "My take from it is if we're going to pretty much play bully ball at the end of the game, you know, let both sides play it."
Watch This Story
ADVERTISEMENT
Article continues below this ad
So far, the LA Clippers have lost both their regular-season games against the Brooklyn Nets.