WATCH: LeBron James And Steven Adams Get Double-Techs After Tangling With Each Other
Published 01/16/2021, 1:56 AM EST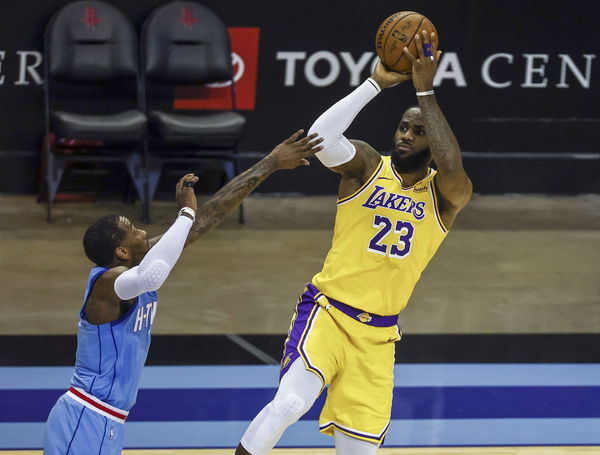 ---
---
LeBron James and Steven Adams are both veterans in the NBA. Even though LeBron has quite a few seasons on Adams, both men have been on competitive teams for their entire careers.
ADVERTISEMENT
Article continues below this ad
Adams was the glue for an OKC Thunder team that had been going to the playoffs regularly. He has since moved to New Orleans Pelicans, where he brings veteran leadership to a young team.
One way to make your mark on the court is by being the enforcer for your team. Everyone knows Adams is one of the strongest men in the NBA, and he was going to make sure LeBron knew that too. LeBron isn't one to be pushed around, so a messy tangle after a Bron bucket saw both of them receiving technical fouls.
ADVERTISEMENT
Article continues below this ad
While the scuffle seemed relatively minor, it was nice of Adams to let LeBron know exactly the situation that could have brewed. One can see that there is respect between the veterans, which is why the situation did not escalate into anything major and one could call this a soft technical as well.
LeBron James: No longer bullying the competition?
One of the hallmarks of LeBron James during his early Cleveland and Miami days was his ability to dominate. He had the mobility of a guard with the body of a power forward which treated fans to a lot of physical plays and a lot of mean-mugs by 'The Chosen One'.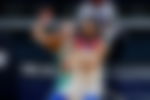 However, with age, LeBron has had to de-escalate that aspect of his game. He has currently been taking more jump shots than ever, but his fierce ability to drive and score at the rim still hasn't disappeared. This is evident by this put-back dunk by Bron in the same game.
ADVERTISEMENT
Article continues below this ad
ADVERTISEMENT
Article continues below this ad
Moreover, Adams is a player that nobody would want to mess with for no reason. The fact that both Bron and Adams recognized each other and chose not to let the situation escalate is a sign of maturity. With Adams being a near 10-year vet along with Bron in year 17, it is understandable why they didn't end up fighting.