WATCH: LeBron James Greets Former NBA Star, Who Challenged Michael Jordan, While Fans Boo in the Back at Drew League
Published 07/17/2022, 8:30 AM EDT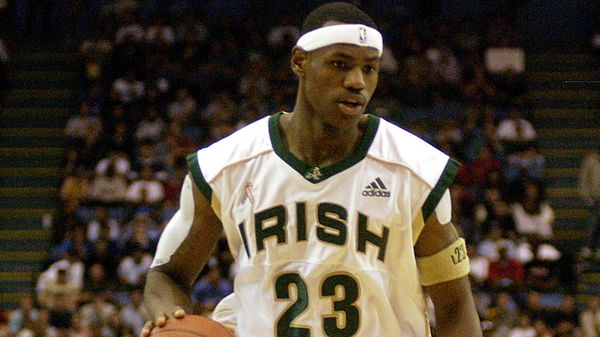 LeBron James recently suited up for the Drew League for the first time since 2011. The Drew League is where NBA stars play and keep their momentum during the off-season. LeBron James had his first Drew league game in 11 years against the Black Pearls. He suited up for the MMV Cheaters and was greeted by a mob of fans. The young fans were thrilled to see the four-time NBA champion make an appearance.  
ADVERTISEMENT
Article continues below this ad
LeBron James was greeted like royalty, and in the crowd, he met the father of former teammate Lonzo Ball, LaVar Ball. James shook LaVar's hand, and they hugged. James looked to exchange a few words with LaVar in the crowded entrance of the Drew League gym. The two share a lot of history with each other, but nevertheless, they greeted each other with respect.
ADVERTISEMENT
Article continues below this ad
LaVar Ball is the founder of 'BBB' or Big Baller Brand. He has also helped take his three exceptionally talented sons to the NBA. Lonzo Ball was drafted by the Los Angeles Lakers and eventually traded in pursuit of Anthony Davis. At the time of the trade, LaVar Ball had a lot of ruthless words to say about LeBron. However, with the clip of LeBron's Drew League entrance out, it appears that there is no beef between the two. 
LaVar Ball and LeBron James meet in Los Angeles again.
LeBron James put up an insane stat line as the MMV Cheaters defeated the Black Pearl Elite in a close 104-102 game. LeBron put up 42 points, 16 rebounds and 4 steals in his first drew League in over 11 years. He was greeted by LaVar Ball, who was courtside for many of the games in 2019 when Lonzo Ball suited up for the LA-based team.
LeBron and LaVar. ✊

— Hoop Central (@TheHoopCentral) July 17, 2022
LaVar was not happy when Lonzo Ball was traded to the New Orleans Pelicans. He seemed to take it as his own agenda to take digs at LeBron. LaVar went to the 'Skip and Shannon: Undisputed' show and claimed his son Lonzo is better than LeBron James. He once also said that he would best Michael Jordan had he played him in his prime and challenged him to a one-on-one duel. 
LaVar said, "LeBron getting older. I'll make Zo better than LeBron if I'm coaching because I'm gonna let him loose."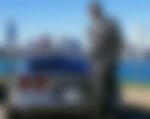 It appears that between the two NBA Legends, there is still a lot of mutual respect despite Lonzo's exit from the Lakers.
LeBron suits up for Drew League with Demar Derozan.
Another notable NBA player that came for the game was DeMar DeRozan. Commissioner Dino Smiley initially said that Kyrie Irving may play the game, however, he did not show up.
ADVERTISEMENT
Article continues below this ad
Irving is reportedly pushing to play for the Los Angeles Lakers, and the news that he may play with LeBron right in LA attracted a lot of crowds. There is a lot of speculation and rumors regarding LeBron James and Kyrie Irving playing together for the Lakers. 
ADVERTISEMENT
Article continues below this ad
WATCH THIS STORY: 3 Times Stephen Curry lost his cool on the court
LeBron's return to the Drew League was pretty unexpected. Regardless, he had a monster performance and showed why he is the King.