WATCH: LeBron James Left Frustrated After Rare Dunk Miss
Published 01/24/2021, 1:29 AM EST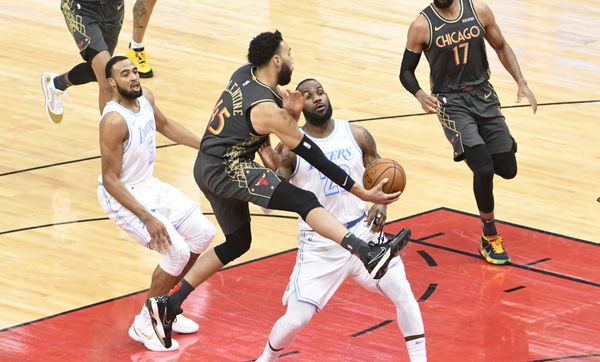 ---
---
LeBron James had a rare dunk miss in tonight's game against the Chicago Bulls. James drove to the basket with full force, attempting to throw the ball down, but the ball bounced off the inside of the rim and just fell out to open play.
ADVERTISEMENT
Article continues below this ad
LeBron James misses an open dunk
LeBron is usually a guaranteed bucket when he runs out to dunk the basketball. While this is a rare occurrence, this is not the first time that LeBron has missed a dunk.
ADVERTISEMENT
Article continues below this ad
He's had quite a few moments where he wasn't able to finish off the easy dunk. However, given LeBron's career numbers, he has made many, many more dunks than he has missed.
LeBron James, despite the rare miss, has had an excellent start to the season. James has led the Los Angeles Lakers to not just the best record in the Western Conference but also in the league. After their win over Chicago, the Lakers have improved their away record to an indomitable 9-0.
In addition to this, James is also one of the front runners to win the MVP trophy.
LeBron James and the Lakers have a challenging task this season – to defend their NBA championship. Over the past 20 years, only four teams have managed to go back-to-back when defending their NBA championship – the Lakers (twice), the Miami Heat, and the Golden State Warriors.
LA Lakers attempting to repeat
LeBron James knows what it takes to help lead a team win back-t0-back NBA championships, having led the Miami Heat to two consecutive trophies in 2012 and 2013.
Now, he has the opportunity to win consecutive NBA championships with the purple and gold franchise. And the odds are in his favor as most analysts have touted the Los Angeles Lakers as favorites to win the NBA championship this season.
ADVERTISEMENT
Article continues below this ad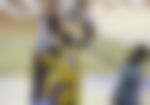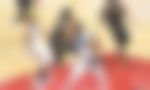 However, there's one catch; Despite the Lakers being favorites this season, they have struggled against other big teams. They lost their opening game to the LA Clippers and then had other significant losses to the San Antonio Spurs, Portland Trail Blazers, and the Golden State Warriors. They must step up to the bigger challenges this season to stand a chance.
ADVERTISEMENT
Article continues below this ad
Can the LA Lakers win the NBA championship once again this season? Right now, they are still the favorites to win the title again, and if both LeBron and Anthony Davis can continue to improve, they will have the best chance to win the NBA championship.