WATCH: LeBron James Once Faced Off Against Co-Star Channing Tatum in Unique Game of Basketball
Published 05/28/2022, 9:00 AM EDT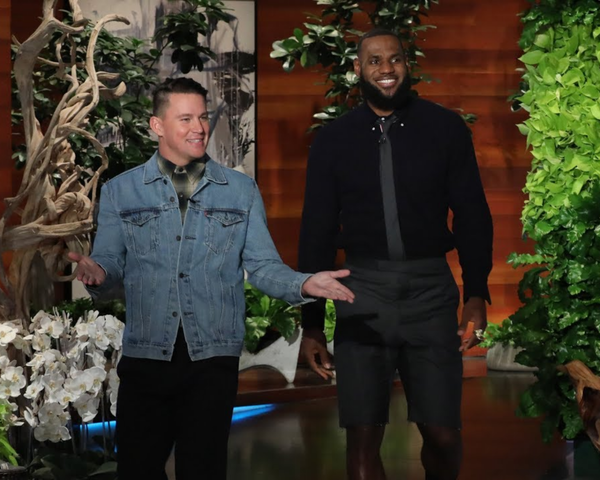 LeBron James is a superstar in the NBA world. He is the goat in the history of the sport and is a worldwide icon. The star of LeBron's multitude often gets recognition from all directions, including Hollywood. James was the star of the animated movie 'Small Foot' released in 2018.
He played a role alongside the lead voice of Channing Tatum. He gave his voice to a character named Gwangi in the movie. Both Channing and LeBron appeared on the Ellen Show to promote the movie at the time of release.
ADVERTISEMENT
Article continues below this ad
The stars played a game of a different type of basketball called Small Foot Small Hoop. Ellen DeGeneres, the host of her own iconic show, explained the rules as Channing and LeBron got set to try to score the baskets. But it was not easy.
They had to wear some footwear to make them uncomfortable walking and then take a shot if they missed a shot. LeBron also had to wear big 'gloves', making it even more difficult for the NBA legend. LeBron eventually did hit a basket, but safe to say it was not his best free-throw display by any means.
LeBron James, over the years, has been casted in multiple Hollywood movies. He was also the star of the sequel to Space Jam. The first installment released in 1996 with Michael Jordan. The sequel Space Jam: A New Legacy stars LeBron James.
LeBron James' season and things to look forward to in the next
ADVERTISEMENT
Article continues below this ad
James ended the season with an injury, forcing him to miss the last few games. Moreover, it was a disaster for the Lakers. Individually, LeBron averaged 30.3 points per game in the regular season in 56 games. He also recorded 8.2 rebounds along with 6.2 assists per game. He became the player with the second-most points in the game's history this season. 'King James' also became the first and only player to reach 10,000 points, assists, and rebounds in the history of the NBA.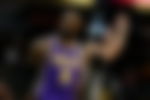 While individually LeBron made both records and points, he would have been really upset missing the playoffs. Moreover, missing even the play-in tournament was the nail in the coffin. Especially for Frank Vogel. The Lakers assessed that they needed a change after the abysmal season and they started with the firing of Frank Vogel from the head coach position. They have now appointed Darvin Ham as the new head coach. 
ADVERTISEMENT
Article continues below this ad
WATCH THIS STORY: Top 5 candidates who did not become Lakers' head coach.
Things are starting to look good but to make the next season a success, the Lakers need reinforcements on the roster and let Darvin lead the team in the best way possible. He is expected to bring out the best in every player. They would hope that LeBron's 20th season in the league can be a success.
Edited By: Arunaditya Aima