WATCH: LeBron James Proves He is Still 'The King' with Hot Start Against the Trail Blazers
Published 12/29/2020, 12:24 AM EST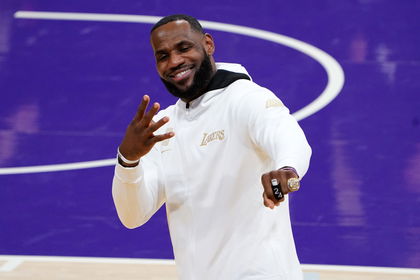 ---
---
LeBron James got off to another hot start for the Los Angeles Lakers. Despite being in his 18th NBA season, 'The King' continues to show that he is a step ahead of everyone in the NBA. He led the Lakers to a great start in their game against the Portland Trail Blazers.
ADVERTISEMENT
Article continues below this ad
LeBron started the game shooting extremely well, going 4/5 from the field and scoring 9 points in his first run. In the first few minutes of the game, LeBron converted an incredible step-back three and made a few solid shots from within the arc. To add to this, he even stole the ball from CJ McCollum and got the slam with no one guarding him.
LeBron James – Good to be the King
ADVERTISEMENT
Article continues below this ad
LeBron continued his great start to the game when he returned to the court. He got another 2 points with an opportunity to lead him to double figures in scoring. He helped the Lakers get a good start over the Blazers, and his absence was felt immediately as the Lakers' lead dwindled when he was off the court.
As the Lakers' season continues, LeBron James will want to help the Lakers get as many wins as possible. The Lakers have done everything in the power to surround James and Anthony Davis with many good players in the hopes of repeating and winning another championship.
James working hard in year 18
ADVERTISEMENT
Article continues below this ad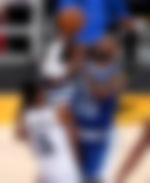 Despite having only 71 days to recover from his championship win, LeBron James has played every game so far of the new season. He had an exceptional season last year, finishing second in the MVP race. But he got even better during the playoffs, helping the Lakers win an NBA championship after 20 games in the playoffs, going 16-4 across all their series.
For his performance in the NBA Finals, LeBron James became Finals MVP for the fourth time in his career. He became the first player to win the Finals MVP with three different teams. But there is no time to rest for LeBron, as he must now turn up again to help the Lakers win another championship. If he continues playing the way he does, the Lakers will surely be the favorites to win the chip.
ADVERTISEMENT
Article continues below this ad