WATCH: Luka Doncic Gets Back at Devin Booker After He Mocked Him for Flopping in Game 5 of Mavericks vs Suns
Published 05/13/2022, 12:04 AM EDT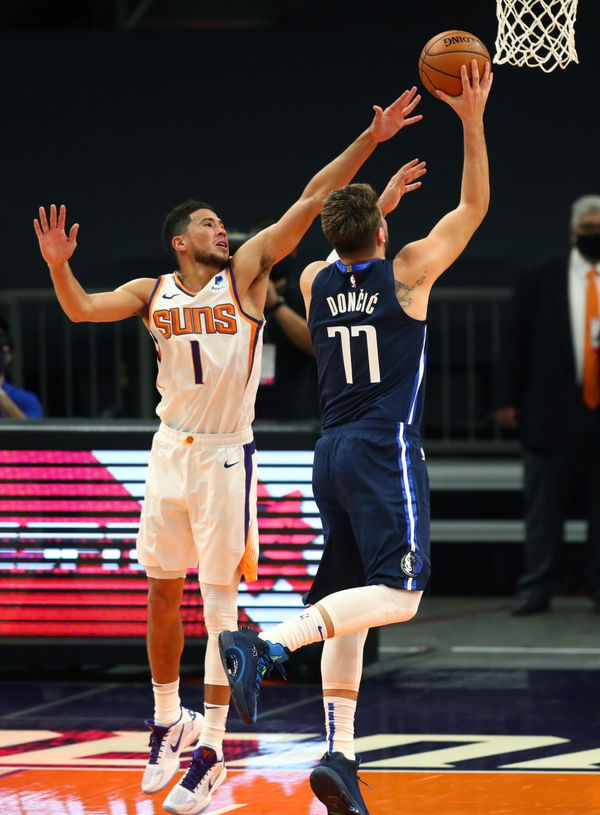 The Pheonix Suns and Dallas Mavericks series has been an absolute playoff classic. Both sides have been chippy and going at each other every single game. Notably, the two best players, Devin Booker and Luka Doncic have been in a battle on the floor. After Book mocked Doncic in the last game, this time it was the Slovenian's turn to get even.
ADVERTISEMENT
Article continues below this ad
Going into a series against the best team in the NBA, no one gave the Mavericks a shot. However, so far they have given the Suns a run for their money. With the series hanging at 3-2, the Mavericks have put up a statement performance in Game 6. Taking a lead of over 20 points with a quarter to go, a Game 7 is almost a guarantee.
ADVERTISEMENT
Article continues below this ad
With the series full of heated moments, Luka took the challenge back to Booker as he gave him a staredown after an and-1.
Luka Doncic goes right up to Booker as Mavericks lead big
With the Suns taking the last game, Book was in the mood for some fun. After being subject to a foul, he stayed on the floor a tad bit too long. In response to the fans, he mocked Doncic and said his flop was a Luka special. With a competitive animal like Doncic hunting down the Suns, he wasn't going to let Devin Booker away with it.
Likewise, in front of a loud Dallas crowd, Luka sent Booker flying as he picked up the and-1. He followed up his emphatic play with a mean stare at Booker. That further woke up the Dallas forces as they are tearing the Suns apart once again.
ADVERTISEMENT
Article continues below this ad
Luka went into magic mode once again as he is putting up 28 points, 8 rebounds, 7 assists, and 3 steals going into the fourth quarter. Jalen Brunson has also been a key contributor with 18 points and 3 steals to his name. Coming off the bench, Spencer Dinwiddie has provided a valuable contribution of 12 points to guide Dallas to a 22-point lead.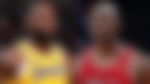 ADVERTISEMENT
Article continues below this ad
On the other hand, the Suns' forces are trying to rally a miracle comeback in the fourth quarter to end the series. Deandre Ayton's technical play has helped Pheonix stay close in the game as the big man has racked up 21 points and 9 rebounds. Devin Booker seems to be out of rhythm with 19 points and 8 rebounds on 35% shooting. CP3's poor run has not stopped as he added just 7 points till the 4th.
With a Game 7 in clear sight, do you think the Suns will be able to keep their composure or will the Mavs take control with momentum on their side? Let us know your views in the comments below.