WATCH: Luka Doncic Left Frustrated After Missing Game Tying Three Against Trail Blazers
Published 02/14/2021, 11:22 PM EST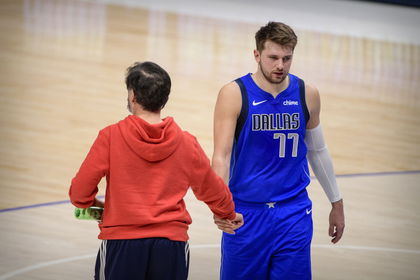 ---
---
Luka Doncic and the Mavericks' poor luck is continuing this season. Tonight, the Dallas Mavericks took on Damian Lillard and the Portland Trail Blazers in a Western Conference clash.
ADVERTISEMENT
Article continues below this ad
The game was a close one, with both teams going back and forth. But in the end, the Blazers escaped with a narrow victory. Needless to say, Doncic was extremely unhappy about it.
Luka Doncic left angered by miss
ADVERTISEMENT
Article continues below this ad
Luka Doncic had a chance to tie the game and send it to overtime. However, he ended up missing the shot, and the Trail Blazers survived the scare.
After the game, Doncic was visibly frustrated with the miss and the loss. Notably, Doncic and the Mavs have now lost 15 of their first 28 games this season, which puts them below .500.
The Mavericks have struggled to live up to expectations this year. They were considered dark horse favorites to reach the NBA Finals and were even touted as one of the top teams in the Western Conference.
However, they haven't started the season as such. Luka Doncic has been playing well, but his numbers haven't translated to consistent wins for the franchise.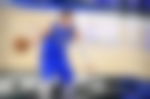 One of the major issues for the Mavericks in the early part of the season was the absence of Kristaps Porzingis. After the playoffs last year, Porzingis chose to have surgery on his knees that put him out of action till January.
Upon his return, however, the Mavericks have shown no dramatic improvement in form. They continue to underperform throughout the year.
Mavericks continue to struggle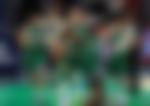 Luka Doncic was considered one of the favorites for the MVP title this year. And while his numbers have matched those expectations, they haven't led the Mavericks to a solid run of form.
ADVERTISEMENT
Article continues below this ad
Doncic is averaging close to 28 points, 9 assists, and 8 rebounds for the season. But these excellent numbers haven't lifted the Mavericks above .500 for the season so far.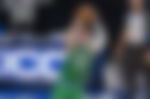 Can Luka Doncic lead the Mavs to a playoff spot? As of now, the Mavericks are far from entertaining that dream.
ADVERTISEMENT
Article continues below this ad
However, there is still plenty of basketball left to be played. And if Luka Doncic can use his run of form to bolster the rest of the team's performances, it could signify a turnaround in their fortunes.