WATCH: Luka Doncic Makes Tough Floater Look Easy Against Japan at Tokyo Olympics 2020
Published 07/29/2021, 1:47 AM EDT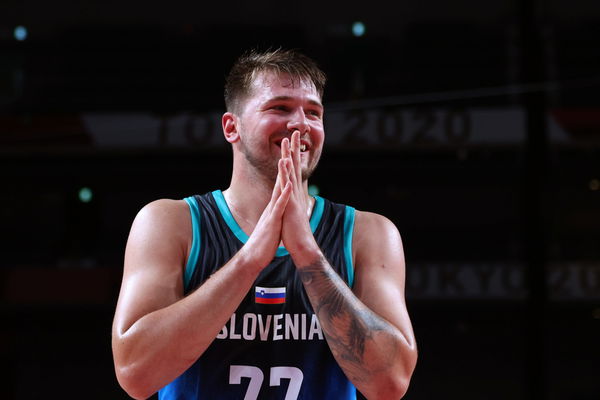 Luka Doncic and the Slovenian team are taking on Rui Hachimura led hosts, Japan in the Tokyo Olympics 2020. Placed in group C, Doncic and Co. are battling Argentina, Japan and the Spaniards for a place in the knockout stages.
The debutants had an excellent start to their Olympics against Argentina. Led by a 48-point performance by Doncic, Slovenia steam-rolled past the South American giants 118-100 and certainly made a statement.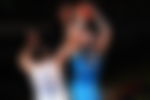 While the Argentinians were an aging side, this Japanese side is led by the likes of young players like Rui Hachimura and Yuta Watanabe. With a flurry of sharpshooters, also in the side, the hosts are certainly a formidable side.
ADVERTISEMENT
Article continues below this ad
Luka Doncic scores tough floater against Japan
This matchup between Slovenia and Japan has certainly got off to a fantastic start. Doncic yet again has been proving why he is one of the best in the sport. With a dominant 13-point first quarter, the Mavs' guard is simply killing it.
In one such possession, carrying the ball from the half court, Doncic sprinted across the court. After a switch, forward Gavin Edwards guarded Doncic. While Edwards did put in a solid defensive effort, it wasn't enough to contain a man of Doncic's talents as he scored a tough floater through contact.
ADVERTISEMENT
Article continues below this ad
The Slovenian star power of Doncic and Dragic has truly been the biggest difference for the Slovenians. Despite the Japanese putting on the clamps in multiple occasions, Doncic and Co. have still found a way to dominate the game.
To make matter worse, Hachimura and Co. have been inefficient from the field as well. While Slovenia have shot 60% of their shots from the field, Japan have seen a steep decrease in their shooting as they have scored in about 44% of the shots they have attempted.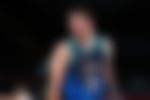 Opting for either a tough layup or an inefficient mid-range shot, the hosts have fallen to a 12-point deficit with a scoreline of 53-41. But all hope is certainly not lost for Japan. If they can hit a couple of shots to start the third quarter, they have a real opportunity to decrease their deficit.
ADVERTISEMENT
Article continues below this ad
As for Doncic and Co. they need to continue what they have been doing for the first half. Slovenia are truly showing their true quality and showing why they might be one of the biggest competitors in this year's history. Can Doncic lead his country to a possible podium?