Watch: Massive Shoving Match Ensues During NBA Game as Altercation Leads to Multiple Technicals During Hawks vs Rockets
Published 11/25/2022, 11:47 PM EST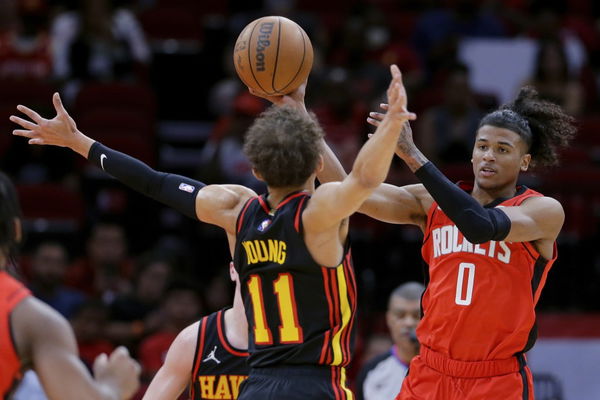 The game between the Houston Rockets (4-14) and the Atlanta Hawks (11-8) saw the Rockets take the win. But the NBA world witnessed drama in the third quarter of the game. Packed with young blood on the court, things took a sudden turn.
In the 3rd quarter between the Atlanta Hawks and the Houston Rockets, the players got heated and it soon turned into a scuffle on the hardwood.
ADVERTISEMENT
Article continues below this ad
The altercation was booed off by people in the stadium. The altercation led the referee to call a total of four technical fouls. Jabari Smith Jr., Dejounte Murray, Trae Young, and Jalen Green were all given technicals.
Murray and Smith were seen shoving each other. Young and Green ran over to protect their teammates but they too got pulled into the duel.
Rockets head coach Stephen Silas also got a technical foul after yelling at the referees in an eventful few moments of the game.
To get them off each other, many staff members of both teams had to come in and separate the arguing players.
NBA stars put up good numbers along with the heat
Jalen Green scored 30 points on the night. He was available for the game after being sidelined for a toe injury. Trae Young and Dejounte Murray put up 44 and 39 points respectively. Time and time again, Young has shown that he is a dominant and aggressive player on the court. Jabari Smith Jr. showed his consistency with back-to-back 20-point games as well.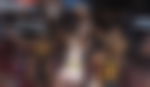 The Rockets have had significant time off and this could help the team rebuild. It was an incredible comeback from the Rockets as they overcame a 15-point deficit to win 128-122.
ADVERTISEMENT
Article continues below this ad
The Hawks have scored 100+ in all 19 games this season (2nd-longest such streak in franchise history) and 40 straight contests, the longest active such streak in the NBA (since 3/3/22). It's only the 3rd time in franchise history the club has netted 100+ in 40 straight games.

— Hawks PR (@HawksPR) November 26, 2022
Notably, the Atlanta Hawks have scored 100+ points in all of the games they have played this season. This marked the second-longest such streak in franchise history.
ADVERTISEMENT
Article continues below this ad
Watch This Story: Remembering the Most Iconic NBA Buzzer Beaters in History as Stephen Curry Nails Houston Rockets in NBA Nail Biter
With a win over the Hawks, and Jalen Green back in action, can the Houston Rockets finally turn their season around from here? Let us know in the comments below.