WATCH: Mavericks' Luka Doncic Gets His Revenge on Clippers' Marcus Morris Sr. With Fierce Poster
Published 05/25/2021, 10:38 PM CDT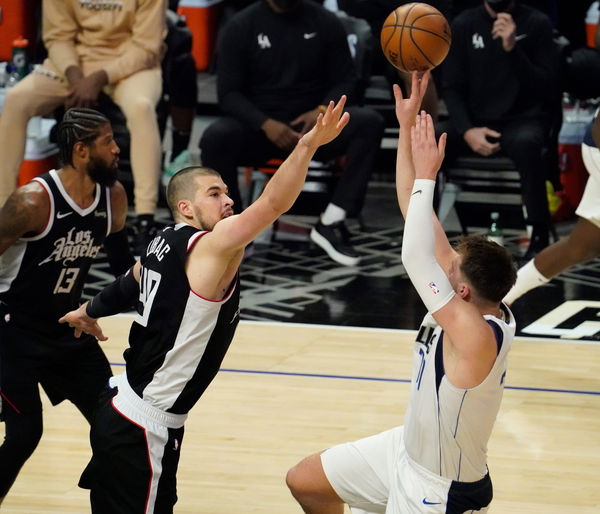 ---
---
It seems like the Clippers tend to lose their touch when they enter the playoffs. Starting off as one of the top teams in the West, the Mavericks are giving the Clippers a run for their money in the first round itself. However, it is no surprise because Luka Doncic has been in unbelievable form. Defeating the Clippers in Game 1 has only made Doncic's thirst for their blood stronger in Game 2. And this incredible shot by him says it all.
ADVERTISEMENT
Article continues below this ad
Luka Doncic stunning elevation
The Dallas Mavericks have taken the lead by the end of the first quarter, and Kawhi Leonard has been the top scorer so far for the Clippers. Doncic's first quarter in this game has been a little slow, but that has no one worried after what they saw in the previous game.
ADVERTISEMENT
Article continues below this ad
Not only did he put up 31 points, 11 assists, and 10 rebounds in the last game, but it also became his seventh triple-double in the playoffs. This is the most any player of this franchise has ever recorded.
And now, just when the Clippers are trying to rally back in the second game, Luka came in with a stunning poster that gave them a 7 point lead. To make things better, it was on Marcus Morris, his rival from last season. It's like Luka was taking revenge for what the Clippers or specifically Marcus Morris did to him in the postseason last year.
The beef with Marcus Morris
While playing the LA Clippers last year, Luka Doncic was already dealing with a sprained ankle when Morris ended up stepping on his heel during the series. Fans went bonkers as they labeled this as an intentional move or Morris' part.
However, the beef that everyone believed that the two had seems to have been dusted off long ago. Morris recently confessed that he had already apologized to Doncic for it. Marcus wanted to clear the air and remove any misconception of him being a dirty player.
ADVERTISEMENT
Article continues below this ad
Even before this year's series, Doncic accepted that their beef was squashed. The Mavs superstar even praised his rival for being a great player and defender. Morris did not refrain from complimenting Luka either and established that he respected Luka as well.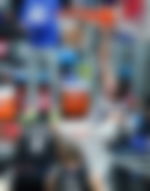 While the rivalry may not exist anymore, Doncic has still subtly taken his revenge. And if Dallas wins this series, Doncic would have gotten back at Morris perfectly.
ADVERTISEMENT
Article continues below this ad