WATCH: Mavericks' Luka Doncic Greets NFL Star Patrick Mahomes After Win Over Clippers
Published 05/26/2021, 5:30 AM EDT
---
---
Luka Doncic led the Dallas Mavericks to another impressive win over the LA Clippers. Doncic was fantastic, leading the Mavericks in scoring, as they took a 2-0 lead over the Clippers. The Mavs have now won both of the Clippers' home games, neutralizing their home court advantage so far. The Mavericks will travel back to Dallas to take on the Clippers in their arena. After the latest game, Luka was greeted by another superstar, one from the NFL.
ADVERTISEMENT
Article continues below this ad
Luka Doncic meets Patrick Mahomes
Dallas Mavericks guard Luka Doncic greeted NFL star and Kansas City Chiefs quarterback Patrick Mahomes after the game. Mahomes was in attendance at the Staples Center, sitting courtside to watch the game. It was a fun moment between the two dominant superstars of their respective sports. Mahomes got to see firsthand what Doncic can do, as he dominated the Clippers to get the win again.
ADVERTISEMENT
Article continues below this ad
For Luka, the game against the Clippers vindicated his performance. After his incredible game one triple-double, some fans believed it was an aberration and that the Clippers would come back strong in game two. However, Doncic showed that his performance wasn't just a one-game spectacle. While he didn't get a triple-double, he improved on his scoring with 39 points.
ADVERTISEMENT
Article continues below this ad
Doncic put on a show against the Clippers
Doncic and the Mavericks entered the series against the LA Clippers with extra motivation. The Clippers had lost their last two games during the regular season. This dropped them from the third seed to the fourth seed. Some fans and analysts have speculated that the Clippers lost the third seed so that they could avoid meeting the Lakers in the NBA playoffs. For the Mavericks, this notion is severely insulting, and they are ready to show the Clippers why they made a mistake in trying to meet them.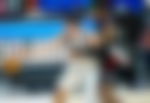 Can Luka Doncic lead the Dallas Mavericks past the LA Clippers in this first-round series? They carry a major advantage right now, being up 2-0 in the series without having played in their home. If the Mavericks can win their next two games in Dallas, then they will complete a 4-0 sweep of the Clippers, and prepare to face either the Utah Jazz or the Memphis Grizzlies. But the Clippers are still one of the best teams in the league, so a victory won't come easy for the Mavs.
ADVERTISEMENT
Article continues below this ad