WATCH: Mayhem on Basketball Court as Player Escaping Death Catches Shaquille O'Neal's Attention
Published 03/19/2022, 1:00 PM EDT High school basketball reels are some of the most-watched reels among basketball fans. Even NBA players pay a visit to these games sometimes, which hypes up the crowd as well as the players.
LeBron James is a great example, as he goes to watch these high school games, mainly to support his son. It is not a surprise that these games grab the attention of some of the most famous players. Quite recently, NBA Hall of Famer Shaquille O'Neal shared an incident on his Instagram story, that happened during a high school basketball game. 
High School kid saved from a serious injury
ADVERTISEMENT
Article continues below this ad
The reel shows two players, one of which is going to the bucket to score in transition, and the other is his defender. As the player in blue goes for a transition dunk, his defender (in white) tries his best to contest. While the kid in the blue jersey scores, both the players land awkwardly. 
 

View this post on Instagram

 
The player in the white jersey goes down first. Just then, the player in blue jersey lands right on top of him. Had the kid in the white jersey not been there, the offensive player would've suffered a serious injury.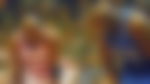 Even so, the player in blue didn't realize how fortunate he was. As he goes on to fight his defender, though, his teammates were right on time to stop him. A player should never give up on defense, but during transition both, the offensive player and the defender should be careful and avoid chances of getting injured. 
Shaquille O'Neal's reaction
This incident caught the attention of the great Shaquille O'Neal. Shaq shared this reel on his story, which was one of many Instagram posts and reels. 
ADVERTISEMENT
Article continues below this ad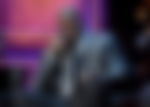 The 4-time champ has a diverse taste when it comes to watching content. His stories are full of content from all around the internet. Not only basketball-related, but Shaq also likes to watch content around other sports like football, boxing. He also shares posts related to rap music. 
WATCH THIS STORY: Shaquille O'Neal on Buying 1000 PS5's and Nintendo Switches for Poor Kids: "My Parents Didn't Have A Lot. But They Taught Me the Value of Giving Back"
ADVERTISEMENT
Article continues below this ad
Most of the time, people have a fixed or a single take on what they would find entertaining and worth their while.
While Shaq loves to share his many interests on the internet.