WATCH: Grizzlies' Ja Morant Breaking Treadmill Alongside an NFL Player in Their Sprint Training
Published 07/11/2021, 1:00 AM EDT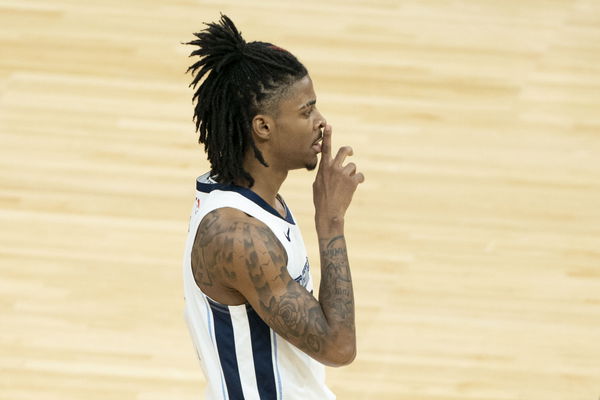 ---
---
In 2019, with the arrival of a Hulk-y beast in Zion Williamson, it was easy to forget about any other rookie. However, Ja Morant entered with the same promise, just with a leaner physique and a longer season. The star gave the Grizzlies a playoff hope and made it true in his sophomore year with the franchise.
ADVERTISEMENT
Article continues below this ad
However, Ja still has a huge gap to trace if he is to become an All-Star player. Although his strengths overpower his weaknesses, the star point guard must level-up in order to gain relevance in a sea of budding youngsters and performing veterans. So how is he utilising his off-season in order to come back stronger?
ADVERTISEMENT
Article continues below this ad
Ja Morant showed off some Olympics spirit in gym
In a month's time, Ja will turn 22 and considering how Luka Doncic and Trae Young have performed by that age, he has tons to achieve. But the way he is using the off-season, it appears that he is on the right track. 
Recently, the Rookie of the Year 2020 retweeted a post from Leonard Fournette where they're together working out. The latter is a running back for the Tampa Bay Buccaneers and was the fourth overall pick in the 2017 NFL Draft. Take a look at their flash sprint on a curve treadmill at an insane speed. 
That "1%. brick by brick" comment from a young Ja tunes well with James Clear's Atomic Habits. The bestselling book detailed how 1% daily growth can have compounding and path breaking impact over a year's time. So if Ja continues the same way, the Grizzlies can see a deeper playoff run in the upcoming season.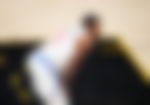 Memphis Grizzlies need their investment to give returns now
The Grizzlies hit the gold when they drafted Ja Morant. Currently, the star is on a 3-year $27 million rookie contract with the organization and will hit his restricted free agency in 2023. His incoming has definitely helped the franchise that is just 4 years older than him.
ADVERTISEMENT
Article continues below this ad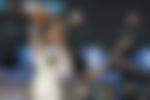 With Ja, and their amazing play-in win over Steph Curry's Warriors, the Grizzlies finally played in the postseason after a 3-year gap. His 30.2 ppg and 8.2 assists ensured that they did not allow the league-topper Utah Jazz get away with a clean sweep. He is like the successor of Russell Westbrook with issues with his shooting and defense. 
If Ja can gain some more strength and shooting prowess, he can become a dangerous force. Do you see him joining the A–Star team in the coming season? Help us know in the comments below.
ADVERTISEMENT
Article continues below this ad
Watch this story – Memphis Grizzlies' Ja Morant Converts a Michael Jordan Style Layup