WATCH: Milwaukee Bucks' Brook Lopez Hammers It on DeAndre Ayton with a Poster Dunk in NBA Finals Game 6
Published 07/20/2021, 11:06 PM EDT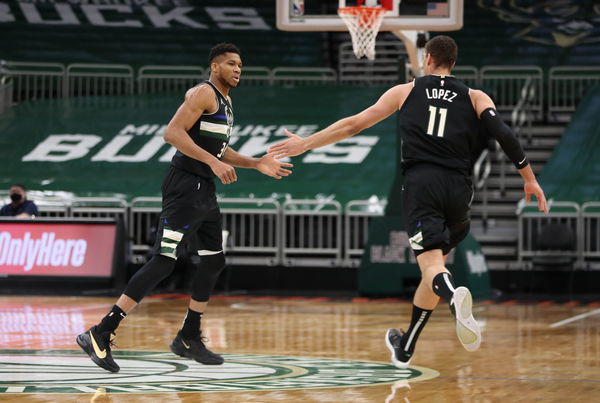 ---
---
The Phoenix Suns gave the Milwaukee Bucks the taste of their own medicine in Game 6 of the NBA Finals. Earlier in Game 5, the Bucks had cut the 16-point Q1 deficit and won their away game. On Tuesday night, the Suns removed the 13-point Q1 difference and ended the first half with a five point lead. 
ADVERTISEMENT
Article continues below this ad
This would surprise the readers even more because the Suns trio of Chris Paul, Devin Booker, and Deandre Ayton had combined 5/19 when they took their first lead. However, CP3 took off from there and enjoyed a game-changing second quarter only to see a tight Q3. 
When Brook Lopez dunked on Deandre Ayton
ADVERTISEMENT
Article continues below this ad
The Suns were very impressive with their defense against the Bucks' trembling halfcourt offense. One reason why the Bucks went a meague 4/20 in Q2 and gave away a seemingly championship-winning lead. But thanks to Giannis Antetokounmpo's impressive run, they bounced back in Q3 and regained the grounds.
Six minutes into Q3, Brook Lopez showed that he can deliver even when surrounded by the Suns trio in a clogged traffic. In a sequence, Giannis Antetokounmpo beat Chris Paul with a flashy pass towards Jrue Holiday. The latter then directed the assist towards an incoming Lopez who completed a dunk on his counterpart Deandre Ayton.
Brook, obviously having a poor night from the long range, was effective from the restricted area, scoring 50% of his shots to reach 10 points. He was only the third player after Giannis and Bobby Portis to touch the double figures for the Bucks in Game 6.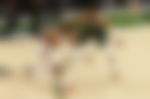 A hard-fought Q3 with the Milwaukee Bucks and the Phoenix Suns going neck-to-neck
The culprit for the Bucks was mostly Jrue Holiday, yes, the same athlete who shined in Game 5. The inconsistent Jrue went 1/11 until halftime even as he clocked the most minutes for his side. Adding salt to the injury was Pat Connaughton who missed all the three of his three-pointers and further lost the faith of his teammates.
An undeterred hustle from Jae Crowder could easily go unnoticed but the man helped the Suns defense big time. Also, the fact the Suns assisted on only six conversions (before Q3) meant that they were playing a different kind of basketball. Later in Q3, they improvised on that but degraded in terms of defense. This led to a freaky quarter from Giannis.
ADVERTISEMENT
Article continues below this ad
He scored 20 points in Q3 and helped the Bucks level up against the Suns as both the sides stood at 77 points apiece. Now, it's just 12 minutes that will decide the fate of the series. Stay tuned!
ADVERTISEMENT
Article continues below this ad
Watch this story – Rarely Known Facts about Milwaukee Bucks' Giannis Antetokounmpo