WATCH: NBA Players Seperate Russell Westbrook And Aaron Gordon After A Heated Exchange During Lakers vs Nuggets
Published 01/16/2022, 1:54 AM EST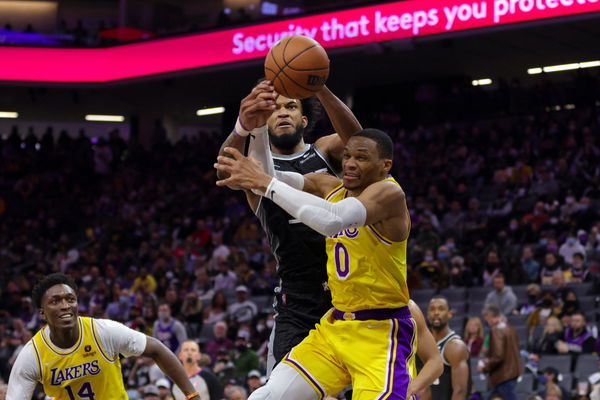 The Denver Nuggets hosted the Los Angeles Lakers in the Ball arena on Saturday. The Nuggets trounced the Lakers by 37 points in a blowout victory against LeBron and Co. They outscored them in every quarter and they shot 57.5% from three.
waIn the third quarter, there was a scuffle between Russell Westbrook and Aaron Gordon after Gordon fouled Russ in the paint.
ADVERTISEMENT
Article continues below this ad
Russ tried to drive against Gordon, but he was shut off and tried to spin around him, but he was thwarted again. Gordon got called for the foul and he stood over Russ, who lost his balance and fell on the ground. Moreover, Russ didn't like this, and he got heated and they had to be separated by their teammates. They kept jawing at each other and both of them were given technical fouls for their part in the scuffle.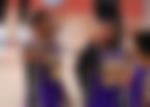 Russell Westbrook and the Lakers get humiliated by the Denver Nuggets
The Lakers visited the Nuggets, hoping to end their two-game skid. Their off-season experiments haven't worked out as well as they had hoped and they are hovering around the .500 mark. Meanwhile, the Nuggets have also had a subpar season and have been marred by COVID-19 Protocols and injuries.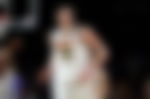 The Nuggets had an early lead at the end of the first quarter and they just built on that and ended the half with a 15 point lead. Lakers just could not stop their long-range shots and they just couldn't keep up the Nuggets' offensive firepower. Likewise, the Nuggets were shooting lights out from three-point land and they had seven players who finished the game with double digits.
ADVERTISEMENT
Article continues below this ad
At one point, the Nuggets were shooting 65% from three and led by as much as 42. Bones Hyland had himself a career night finishing with a game-high 27 points. LeBron James led the scoring for the Lakers again and Russell Westbrook finally got himself going after a poor stretch.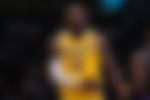 The Lakers will look to find their footing as they fall below the .500 mark again. But, they have a tough stretch of games coming up for them, where they will play the top teams. They will play the Utah Jazz on Monday as they will look to end this three-game losing streak.
ADVERTISEMENT
Article continues below this ad