WATCH: New York Knicks' Fans Animated Celebration After the Team Takes No.4 in the East
Published 04/22/2021, 10:18 AM EDT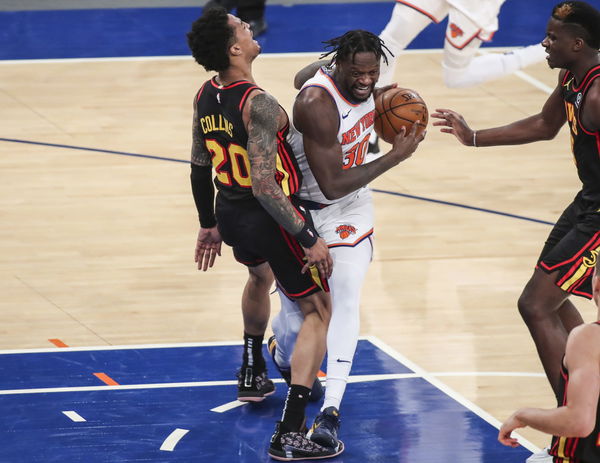 While the New York Knicks head coach doesn't dwell in the past or think about the future, but he actually only focuses on what's present. In fact, he even expects his team to have the same mentality every day. However, this isn't easy for the fans to do.
For a team to perform splendidly this season, despite being completely out of the league's relevance for almost two decades, isn't easy for them to digest. However, they still did express their happiness looking at this New York team's success this season.
New York Knicks fans go bonkers
ADVERTISEMENT
Article continues below this ad
The Knicks are on an unbelievable eight-game winning streak right now, which is the longest they have had in seven years. This has helped them maintain a great spot in the Eastern Conference. Standing fourth, behind three of the most elite teams, the Knicks have a 33-27 record. If they continue to win like this, they might actually become the top three teams of the Conference.
This is a moment of celebration for all the Knicks fans who have been dying to see them back in action. This will be their first playoff appearance since 2014, and this time, they look like more than just a playoff team.
Who is responsible for the team's success?
ADVERTISEMENT
Article continues below this ad
While Tim Thibodeau does deserve a lot of the credit, it is also Julius Randle who has been leading the way. Not only does the veteran keep improving every night, but he is also creating history by making this one of the best seasons for the team we have seen in years.
In their last matchup against the Atlanta Hawks, Randle put up a 40-point performance with a side of 11 rebounds and 6 assists. In fact, he is also averaging 23.9 points and 10.5 rebounds. His best game till now during their hot run has been against the Dallas Mavericks when he put up a whopping 44 points.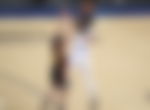 Other players like R.J. Barrett and Derrick Rose have also played a vital role this season. Barrett has done wonders with his shooting, and Rose has been a big helping hand off the bench. Although thinking of them as a title-contending team might be a little far-fetched, do you think it's possible?
ADVERTISEMENT
Article continues below this ad
Read also- Shaquille O'Neal Roars at Candace Parker and Explains Why Knicks Have Not Yet Impressed Him