WATCH: Nikola Jokic Channels Kobe Bryant with Signature Fade Away Against Lakers' Anthony Davis
Published 02/05/2021, 1:42 AM EST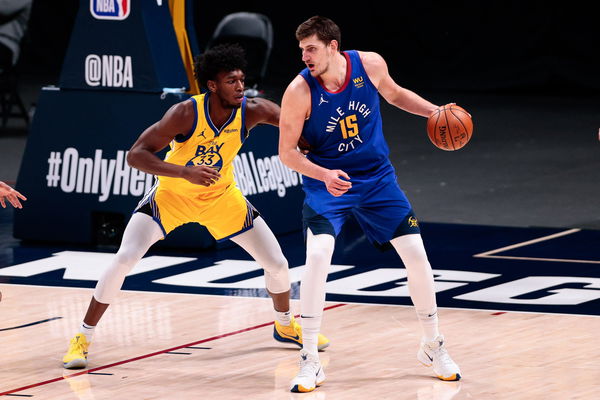 ---
---
Nikola Jokic has been having a fantastic season so far. The Nuggets' big man has been the best player for the team by some distance. Despite the team not playing up to their highest potential, Jokic has been a star, consistently putting on strong performances. And now, he gave the Lakers a taste of their own medicine.
ADVERTISEMENT
Article continues below this ad
Jokic Channels 'Black Mamba'
Against LA, he channeled Lakers' legend Kobe Bryant with his signature fadeaway shot against Anthony Davis. During Kobe's time in the NBA, he made the fadeaway shot his own.
ADVERTISEMENT
Article continues below this ad
For a man of Jokic's size, he made the shot look extremely smooth as if Kobe himself were taking it. Making the shot over AD, who is one of the best defenders in the NBA, is a major accomplishment.
Jokic has started the season quite strongly. So far, the Serb has averaged close to a triple-double through the season with 26 points, 11 rebounds, and 8 assists. However, his numbers against the Lakers were nothing to be impressed by.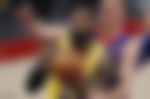 Despite the incredible shot he made, he finished with only 9 points, 9 rebounds, and 5 assists for the game, marking the first time this season that he failed to have double digits in any statistical category.
Nikola Jokic is on a roll this season
Jokic has been on a roll for the past few years. Despite being a late second-round pick in 2014, Jokic has risen to All-Star status over the past few years.
Last year, he was crucial in Denver Nuggets' run to the Western Conference Finals. He led the Nuggets to overturn 3-1 deficits against the Utah Jazz and then-favorites LA Clippers. However, he couldn't help them overcome the Lakers.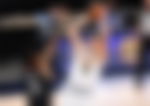 This season, Jokic is a major contender to be an All-Star. In fact, fan voting suggests that he could be an All-Star starter for the first time in his career.
ADVERTISEMENT
Article continues below this ad
Given how well Jokic has played, this comes as no surprise. Jokic has had five-triple doubles this season, only one behind league leader Luka Doncic of the Dallas Mavericks.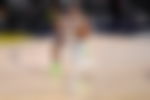 Can Jokic lead the Nuggets back to the playoffs this season? If he continues to play the way he has this year, the Nuggets will feel confident about their chances.
ADVERTISEMENT
Article continues below this ad
However, his performance against the Lakers will be a cause for concern, as Anthony Davis was able to shut him down with relative ease.