WATCH: Nuggets' Star Jamal Murray Pays a Unique Homage to his Father
Published 12/21/2020, 4:20 PM EST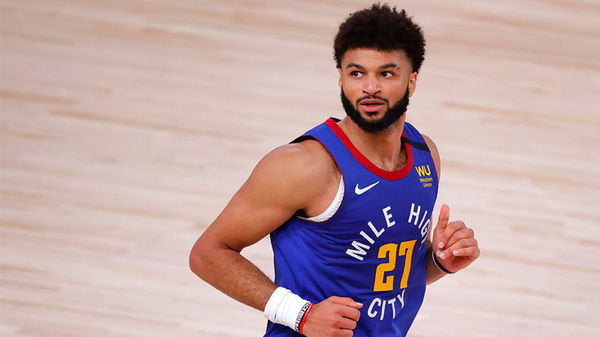 ---
---
Jamal Murray even before the Orlando bubble was a legitimate star, but with his performances in the playoffs, he tapped into his superstar potential. Murray alongside Nikola Jokic were key pieces for the Denver Nuggets' deep playoff run.
ADVERTISEMENT
Article continues below this ad
Murray's father has been very pivotal in the Nuggets' star's life. In a recent video collaboration between Uninterrupted and Dell, Murray opened up about the same.
"My day goes where I go and talk to my dad. A lot of people don't have that and I have him try to teach me everything that he knows in his head you know he is trying to pass down to me." He added, "I want to do something with my dad. I wouldn't be here without him."
ADVERTISEMENT
Article continues below this ad
In this collaboration, Murray alongside designer Dilan Manahan created a clothing collection that pays homage to his father's influence in his life and caters to kids playing basketball.
Murray shared a very interesting story of how his father helped him to increase his concentration. He said, "My dad would have me sit up against the wall and squat and then put my hot tea cup on my knee and I had to balance it for however long he said."
The 23-year-old also said how privileged he felt to create such a product. "To be able to do this from the roots really means so much more to not just me, but my dad as well."
What can we expect from Jamal Murray and the Nuggets
Jamal Murray in the playoffs was just unstoppable. In the regular season he averaged 18.5 points, 4.8 assists, and 4.0 rebounds. In the playoffs, these numbers ballooned as he averaged 26.5 points, 6.6 assists and 4.8 assists.
Murray became the all important superstar that the Nuggets needed. He was pivotal in the crazy series comebacks against the Utah Jazz and the LA Clippers.
If he can maintain his form from the bubble, we surely will see Murray become an All-Star very soon. He and Nikola Jokic will be pivotal for the Nuggets in the stacked Western Conference.
ADVERTISEMENT
Article continues below this ad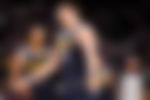 Michael Malone and the Nuggets front-office will hope that their young star Michael Porter Junior can step up. Last season, Porter Jr. showed glimpses of his offensive talent on the floor. With the departure of Jerami Grant, they will hope that the 22-year-old can step up.
The Nuggets did not have the best off-season. They lost some key players in Mason Plumlee and Jerami Grant. They will hope that both Nikola Jokic and Jamal Murray can replicate their bubble form.
ADVERTISEMENT
Article continues below this ad
With an exciting young core and veterans like Paul Millsap Nuggets are surely a playoff side. This time around it will be very tough for them to retain their 3rd position in the Conference table.