WATCH: Ben Simmons Continues His Intense Practice Sessions Despite Growing Uncertainty Regarding His Future
Published 09/26/2021, 1:45 AM EDT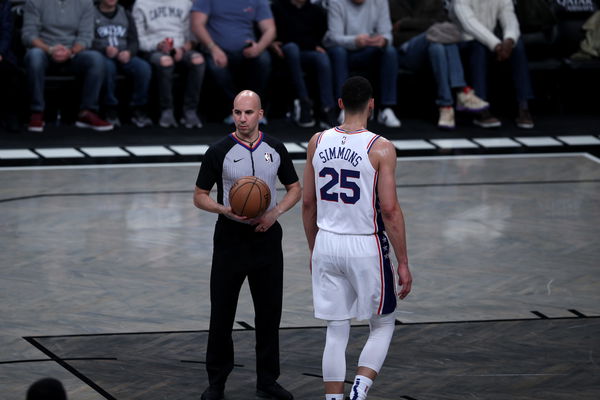 ---
---
The NBA preseason is just 10 days away, and the clock is ticking for the Philadelphia Sixers. They, more than anyone, want to fix the situation with Ben Simmons, which is getting more complex with each passing day. 
ADVERTISEMENT
Article continues below this ad
But if anyone believes this in any way is harming Ben, they've certainly not seen him sweating it out in the gym. A few days back, the Fresh Prince dropped an IG story where he was filming John Wall patting himself dry. As funny as it was, with Wall feeling embarrassed, it showed how Ben's new home is a gym and his new religion, his workout.
ADVERTISEMENT
Article continues below this ad
Ben Simmons postering dunks and dominating practice
After the Sixers' playoff elimination, The Yank took extreme criticism for passing a dunk opportunity against the Hawks during a crucial point. The media and the NBA analysts played that clip so many times that it has millions of views on several platforms. But now, Ben is determined to correct things.
Recently, a video surfaced where the 25-year-old can be seen making post fades, scoring threes, and slamming dunks on John Wall, Jaylen Brown, & Joe Johnson. His new avatar in a Chris Johnson pro run stunned the viewers as they could see the hint of a whole new Ben Simmons. Take a look –
Now, it's true that making such plays with no pressure from the audience and no stakes on the line is easier. However, one must give the struggling star some credit for the hard work he's putting in while so much is going on off the court.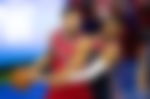 Is all this hard work going to benefit the Minnesota Timberwolves?
A couple of days back, the news came out that the Wolves have sacked their GM for mishandling the Ben Simmons trade. Turns out the Timberwolves front office was eyeing a Simmons trade for a long time, and they still are. 
ADVERTISEMENT
Article continues below this ad
In fact, the Wolves' interim President of Basketball Operations, an Indian-American Sachin Gupta, has this as his opening agenda. A report suggests that he will "work his a– off" because the ownership has given him complete authority and a green signal to make it happen. 
Watch This Story
However, just a few days ago, sports reporter Adrian Wojnarowski brought up the possibility of another angle. The 52-year-old mentioned that Ben could even make his way to the Rockets. Perhaps in exchange for John Wall coming to the 76ers? So the situation still remains far from clear.
ADVERTISEMENT
Article continues below this ad
Where do you see Ben Simmons playing in the 2021-22 season? Help us know your prediction in the comments section below.
Watch this story – NBA Stars Who Had a Nightmarish Performance in Postseason 2021