WATCH: Shaquille O'Neal Left Gagging on Live TV as Host Stephen Colbert Reveals Peculiar European Habit
Published 05/22/2022, 9:45 PM EDT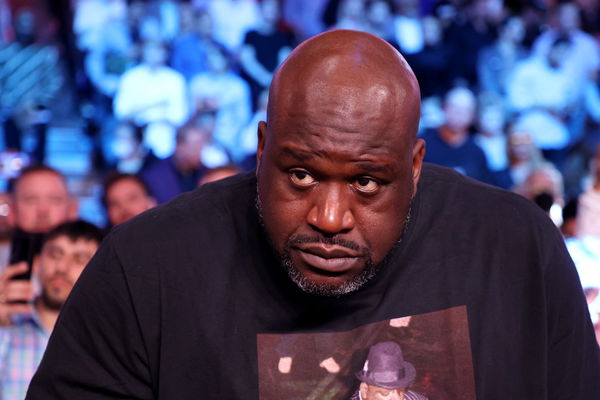 Basketball legend Shaquille O'Neal is known for his personality and his great sense of humor. Right from his playing days, he had a larger-than-life personality. This has served him greatly in his broadcasting career, too. He right now covers the NBA on TNT for NBA, along with other co-hosts.
Shaq also has a long list of endorsement deals and continues to work in movies and go to late-night shows for interviews. During one such interview, though, he might have shown his disgust for this particular European thing.
ADVERTISEMENT
Article continues below this ad
During a recent appearance on The Late Show with Stephen Colbert, Colbert and Shaq were talking about what was the best sandwich. Shaq answered "Turkey Club" to which Colbert responded, "It's a classic.. it's a classic pretty safe in any hotel too". Shaq then offered his two cents "(Turkey Club) with extra mayo on the sides…. with some fries."
WATCH THIS STORY – "Tatum Exposed": Jayson Tatum And Celtics Gets Torched by NBA Fans After Tatum's Poor Display Leading to the Loss Against Jimmy Butler's Heat
Colbert then asked him, "Do you dip the fries in the mayo?". To this Shaq had a very sharp reaction and made a face while saying "No Man," and then started acting like he was gagging. When Colbert told him that they do that in Europe, Shaq had a straight-faced response "We not in Europe."
Shaquille O'Neal – The gentle giant
ADVERTISEMENT
Article continues below this ad
Shaq was a very dominant player in his playing days. He used to maneuver around the low post and bully the players guarding him. The Orlando Magic drafted him first overall in the 1992 NBA Draft. He had a fruitful career playing for many franchises and winning four NBA Championships.
It was time his time with the Lakers though, which made him the superstar he is. He formed a dynamic duo with Kobe and won three championships together and went to four NBA Finals.
ADVERTISEMENT
Article continues below this ad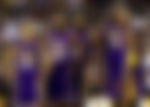 Since retiring, Shaq has also taken many humanitarian works and continues to help his community. He even released a low-cost sneaker for low-income kids. He is also famous for helping random people out in stores. O'Neal may not be a fan of fries with mayo, but he has a heart of gold. Let us know in the comments below your favorite Shaquille O'Neal memory.
Edited By: Arunaditya Aima