WATCH: Shaquille O'Neal Left in Tears With Kenny Smith and Ernie Johnson After Mocking Charles Barkley for Claiming to Do the Unthinkable
Published 05/04/2022, 5:30 PM EDT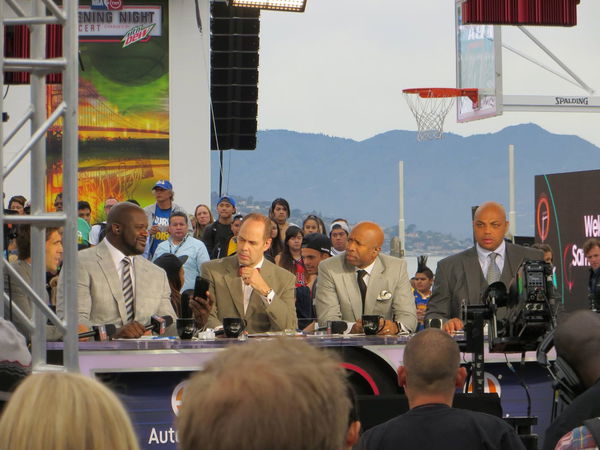 Shaquille O'Neal, Charles Barkley, Kenny Smith, and Ernie Johnson are one of the funniest crew of analysts in the NBA. While they have had their fair share of serious arguments, they never cease to have fun and entertain.
Recently, the crew had fun at the expense of Charles Barkley, as they couldn't control their laughter. As we know, Chuck is at the center of things most of the time. But he has always been a good sport about it.
It all started when Barkley claimed he had climbed 47 flights of stairs the night before. And this gave the crew enough to get it started. Ernie and Kenny tried to lure Chuck into it with some questions about the previous night. And he said that he had walked up 27 flights of stairs because the elevator didn't work. 
ADVERTISEMENT
Article continues below this ad
Then Kenny said that he would love to watch a video of Chuck going up the stairs. And Ernie revealed that the video is available. 
This hilarious video of a man playing Barkley made Shaq and the crew cry their eyes out, laughing. And the fans are loving the video and the playful banter by the crew. The actor's impressions of Chuck have earned him an Oscar award from Ernie.
these are so hilarious on tv.. best crew ever ? love them 😆😆😆😁😁😁

— darkoPacks🥷🏿 (@darko044) May 4, 2022
While Barkley has accepted his role as a comedian now, he was not someone to be messed with during his playing days. Previously, he was involved in a lot of on- and off-court fights. Barkley was one of the most aggressive players to play in the NBA, which helped him amass great rebound numbers. This earned him the nickname "the Round Mound of Rebound".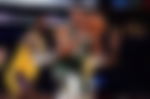 Charles Barkley's NBA career
Charles Barkley was an All-American power forward at Auburn University. The Philadelphia 76ers drafted him as the fifth overall pick in 1984. In his rookie season, Barkley was named to the NBA All-Rookie First Team.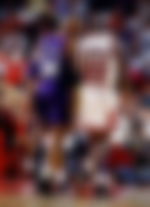 He averaged 14 points, 8.6 rebounds, 1.9 assists, 1 block, and 1.2 steals per game in his first season. And this was the only season where he averaged single-digit rebound numbers during his 16 years in the NBA. 
ADVERTISEMENT
Article continues below this ad
Even in his last season in the NBA, he averaged more points and rebounds per game than in his rookie year. Unsurprisingly,  Chuck was voted as the 1993 NBA Most Valuable Player. He has made the all-star team 11 times. Chuck has won the Olympic medal twice in 1992 and 1996.
WATCH THIS STORY – Who is Scottie Pippens Ex-Wife and why is she controversial?
ADVERTISEMENT
Article continues below this ad
Barkley is one of many superstars who were unlucky to play in the era of Michael Jordan and missed out on an NBA title. 
In 2000, he retired as the fourth player in NBA history to achieve 20,000 points, 10,000 rebounds, and 4,000 assists.