WATCH: Shaquille O'Neal Sang and Roasted Former Laker Who Got Traded for Kobe Bryant
Published 11/29/2021, 11:30 AM EST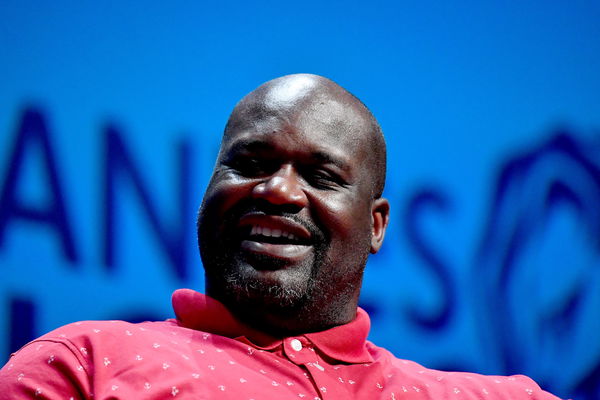 Most NBA Fans believe Shaquille O'Neal was all about dominance. The mere presence of the 7-foot-1 legend was enough to make any rival shiver with fear, and let's not even go down the rabbit hole of his brutal dunks that have actually broken backboards.
However, there was another witty and fun side of him that also came out, something people often forget. But this old video of the Lakers legend making fun of Vlade Divac will surely refresh everyone's memory.
Shaquille O'Neal mocks Vlade Divac
ADVERTISEMENT
Article continues below this ad
During the 2001-02 NBA season, Vlade Divac, the then big man of the Sacramento Kings, made a bold claim against the Los Angeles Lakers. Divac did have some ill feelings towards his former team for trading him to bring in Kobe Bryant and then Shaquille O'Neal.
He claimed that the Lakers could not beat the Kings in a playoff series unless they had a home-court advantage. However, it was poor judgment on his part to poke the two-time defending champions. The two squads locked horns during the 2002 Western Conference Finals, and the purple and gold came out victorious in a series that went on for seven games.
Eventually, they won the NBA Finals as well, grabbing their first three-peat. However, Shaq wasn't one to forget, and defeating Divac wasn't enough for what he said about them. So, he made a parody of "Cheers" dissing both the Kings as well as Divac. It's one of the most iconic and rare videos of O'Neal. The impromptu lyrics will just have you rolling on the floor.
Shaq dissing Vlade off a flip phone ringtone in 2002.

Iconic.

— Timeless Sports (@timelesssports_) November 29, 2021
WATCH THIS STORY: NBA Stars That Shaquille O'Neal Has Taken Jabs at: Donovan Mitchell, James Harden & Others
What did Divac have against the Lakers?
Although trading is a part and parcel of the game that is basketball, some players take it to their heart. Vlade Divac was one of them and wasn't very pleased that he was shipped off to the Charlotte Hornets so that they could draft Kobe Bryant in 1996. And just seven days later, the cap space helped them form one of the greatest duos by signing Shaq as well.
ADVERTISEMENT
Article continues below this ad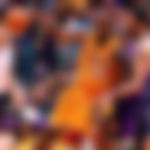 However, there is no doubt that apart from the Spurs and the Blazers, Divac's Kings was one team that did give the Lakers tough competition. Unfortunately, the dynamic duo was too good for them to handle. And even though Shaq and Vlade met in the paint plenty of times, but the former Lakers center was not nearly as good as a player who had become the face of the Lakers franchise along with Kobe.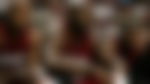 ADVERTISEMENT
Article continues below this ad