WATCH: Soccer Legend Thierry Henry Makes Giannis Antetokounmpo Emotional
Published 08/12/2021, 10:59 PM EDT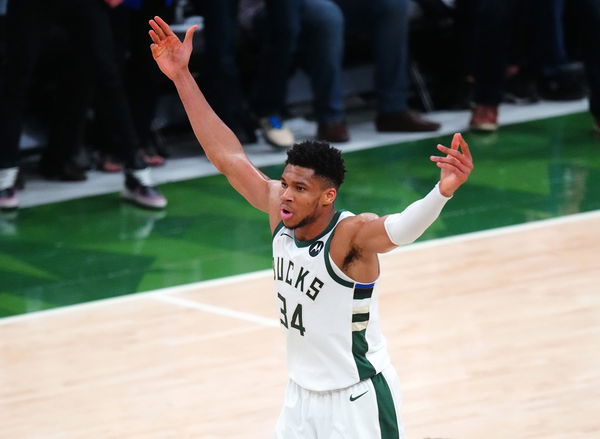 ---
---
The story of NBA champion Giannis Antetokounmpo is nothing short of inspiring. Growing up in the streets of Athens, who thought the Greek Freak would one day return as a champion! Antetokounmpo's journey is the true embodiment of the Late Mamba's phrase "the journey is the dream." And while Giannis has finally broken into the promised land, he sounds even more determined come 2021-22.
ADVERTISEMENT
Article continues below this ad
Just over 26 years old, Antetokounmpo goes into next season as the best player on the planet. Having won back-to-back MVPs, 1x DPoY, and to top it all off, a title and FMVP, Giannis joins elite company on a list of players to win multiple MVPs and championships!
ADVERTISEMENT
Article continues below this ad
Having dominated the NBA finals, averaging 35.2pts/13.2reb a game, the Greek Freak is back in Athens, catching a break before the 2021-22 NBA season.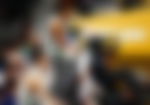 Thierry Henry's message to Giannis Antetokounmpo
Following a fairytale season with the Milwaukee Bucks, Giannis Antetokounmpo has been the recipient of heaps of praise for embracing the struggle and riding through the eye of the storm in delivering Milwaukee a championship.
Antetokounmpo's childhood hero, Thierry Henry, had a special message for the superstar as he congratulated him for his season. Giannis' reaction was as priceless as ever, trying to process the praises from a childhood hero.
Henry's message came as music to Giannis' ears as he heard – "Hello big man! Just wanted to congratulate you, and say to you FINALLY. I remember you telling me that you were going to be a champ one day and you will do everything in your power to be a champ. Now you've done it."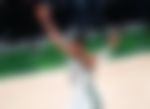 Henry then came around to a piece of life advice, saying – "I'm sure you have realized it's not how you fall, it's how you get up and how you stand after you're up. And you've done that, for your city, for your team, and for yourself."
The soccer legend concluded, saying – "They tried to bring you down but you dint listen to the noise and you finally brought a title back to Milwaukee. So now enjoy it, and see you soon champ. You said it, and you delivered it."
ADVERTISEMENT
Article continues below this ad
It's just the beginning
Giannis' attitude in this offseason comes as just another instance of his nature as an individual. As he reiterated on staying humble and increasing the body of work put in, that is impressive, considering they won the NBA title just last month. Giannis also paid homage to Henry, a legend he was addicted to, as he grew up beside his father played who played soccer.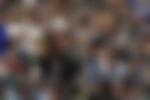 Giannis, throughout this offseason, has been clear. Neither is he satisfied, nor is he going to let his team lower their guard this coming season. Having tasted success at the highest level, Antetokounmpo is even more determined this time around to channel that inner Mamba Mentality as he strives for NBA greatness.
ADVERTISEMENT
Article continues below this ad
Watch this story – Giannis Antetokounmpo's Free-Throw From The Bus, PJ Tucker's Speech, Top Moments From The Milwaukee Bucks Championship Parade