WATCH: Stephen A Smith and Renowned Rapper Ice Cube Discuss Their Top 5 Kobe Bryant Moments
Published 01/21/2021, 7:30 AM EST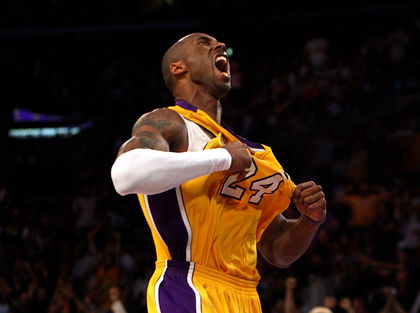 ---
---
It's been almost a year since the world lost NBA legend, Kobe Bryant. However, it feels like the news broke out just yesterday. Over the past year, many celebrities have given tributes to Bryant. Recently, popular rapper Ice Cube (O'Shea Jackson) joined Stephen A. Smith for an interview on ESPN.
ADVERTISEMENT
Article continues below this ad
In the interview, Jackson was asked about his thoughts on Stephen A. Smith's list of top 5 Kobe Bryant moments on the court. Here's how Ice Cube reacted to each moment:
5. Kobe explodes for 61 points at Madison Square Garden
ADVERTISEMENT
Article continues below this ad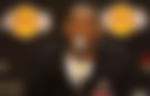 The New York Knicks' stadium, Madison Square Garden, is one of the most electrifying places to play basketball in the entire league. Kobe's 61 points back in 2009 is still the most points ever scored in the stadium by an opposing team's player.
Ice cube said, "I mean Kobe's done a lot of things. To me that was a great game…I don't know, Kobe's got a top 50!"
4. Game 4 of the 2000 NBA Finals against the Indiana Pacers
During this game, Bryant completely took over in the crunch time. He went on to score 8 points in overtime as he led the team to a 2-point victory over the Pacers.
To this, Ice Cube said, "Now you're talking, Championship, you know. I mean, just the moment, how young he was, how ferocious, he wasn't worried about, this works."
3. Kobe leads comeback against Dallas Mavericks
The Lakers were down bad against the Dirk Nowitzki led Mavericks. They were down 27 points at the start of the 4th quarter! But Kobe's 21 points in the quarter helped the Lakers in registering the win against the Mavs.
"I don't remember that one. I gotta go back and look at that game… Man, this boy has so many moments, it's hard for me to pick the top 5. I don't see how you did it Stephen A," said Ice Cube.
2. Career-high 81 points by Kobe Bryant against the Raptors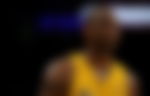 This was one of the best individual performances from a player in the league's history. Kobe's 81 points are still the second most points scored by any player in the NBA. He is second only to Wilt Chamberlain.
Ice Cube said, "I was in Mexico during that, I missed that game, I did not go to that game and I still regret it. You know Mexico is cool but damn, 81."
1. Kobe Bryant scored 60 points in his last NBA game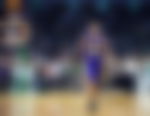 After being in the league for 20 years, Kobe said goodbye to the game in the best way possible. He scored 60 points against the Utah Jazz in 2016!
ADVERTISEMENT
Article continues below this ad
To this, Ice Cube said, "That's sick! Once again, I'm in Atlanta shooting a movie, I missed this game, my son is there and they still, when they talk about it they just light up on this moment. I mean Kobe has a million great moments on the basketball court, that's why we love him so much."
ADVERTISEMENT
Article continues below this ad
What are your thoughts on Stephen A's list of top 5 Kobe Bryant moments? Do you agree with him?