WATCH: Stephen Curry Explodes on Referee in Rare Loss of Temper
Published 11/29/2021, 9:30 AM EST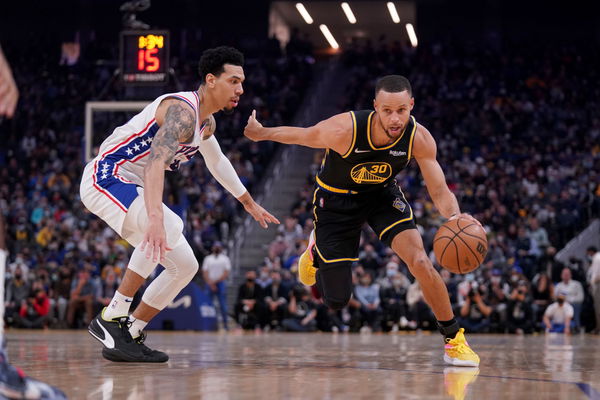 Stephen Curry got into an altercation with the officials after being called for a missed foul during a fast break against the Los Angeles Clippers. It was a 2-1 fastbreak in the fourth quarter. At the same time, Stephen Curry was taking the ball towards the basket, Terance Mann was under the basket. Terance tried to defend Stephen Curry, but the two collided. Curry fell hard to the ground, but the official did not deem it a foul.
Afterward, he yelled at the referee. It was a sudden reaction towards the referee by Curry. Stephen Curry bursting out in anger and lashing out at an official was a rare sight. Historically, the Los Angeles Clippers have danced after hitting dagger-like threes. But this time, it wasn't the case.
ADVERTISEMENT
Article continues below this ad
Stephen Curry didn't get off easy, he got a technical foul after that
With full energy from the start of the NBA 2021-2022 season, the 33-year-old marquee shooter has shown his best efforts in the games. Stephen's aggression toward the official shows how determined he is to put his team at the top of the standings every match.
In the end, Curry finished with 33 points, five rebounds, and six assists to lead the Warriors to a 105-90 victory. In the midst of this, he made a 3 pointer, and by celebrating he took a job as a referee and got a technical foul.
With almost seven straight wins, the Warriors have the best record in the NBA with 18-2 seasons. Certainly, the passion with which Stephen played the game. As it is uncommon for him to be this angry in court.
ADVERTISEMENT
Article continues below this ad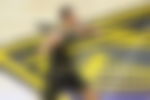 During his postgame media availability, Stephen claimed he would work on his anger and reaction issues due to his emotions getting the best of him, as was evident in his technical foul. In his view, he was motivating and inspiring the Golden State Warriors to play the rest of the game in their best possible way.
ADVERTISEMENT
Article continues below this ad
Given Stephen Curry's state of mind and his reaction, please let us know what you think about this missed-out foul that made Stephen curry so angry that he burned out on an official.