WATCH: Suns' Devin Booker Does His Best Kobe Bryant Impression With a Tough Fadeaway in Game 4 of NBA Finals vs Bucks
Published 07/14/2021, 10:42 PM EDT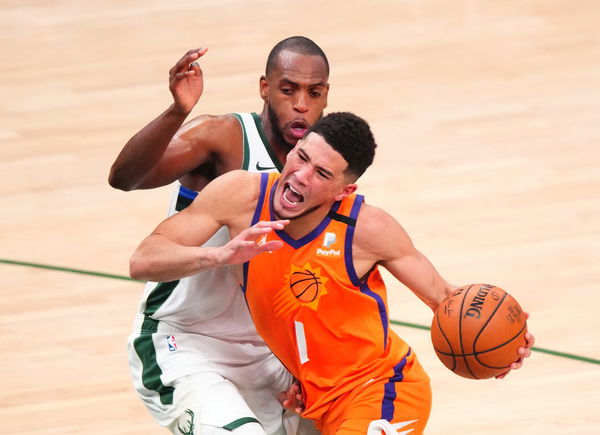 ---
---
The Phoenix Suns haven't stopped hustling to take their vital lead back in Game 4. After the Milwaukee Bucks were able to protect their home court and close in on them by making the series 2-1, the pressure on Phoenix only increased. However, a lot of factors, including Booker's poor outing, resulted in that loss. But it seems like Devin Booker isn't going to make the same mistake again as he rallied back with a plethora of buckets in Game 4.
ADVERTISEMENT
Article continues below this ad
Devin Booker keeps Phoenix alive
The Phoenix Suns have had a brilliant run in the regular season. Everyone had assumed their 8-0 run in the Orlando Bubble last season was just a fluke until they carried that same momentum in the 2020-21 season. While Chris Paul has proven to be vital in this success, Devin Booker also deserves a lot of the credit.
ADVERTISEMENT
Article continues below this ad
Averaging 25.6 points, 4.2 rebounds, 4.3 assists this season, Booker is doing justice to his comparisons to Kobe Bryant. Not only has his excellence on the court brought Pheonix so close to the NBA Finals, but had fans and other players pitching for him to be in the All-Star Game this year.
And once again in Game 4, he is still proving that he shows up when it counts. Unlike Game 3, in which he only scored 10 points that cost them a big loss, he had a whopping 20 points in the first half itself in Game 4. And the way he was finding ways to get shots in was even more impressive.
He once again found a way to imitate Kobe as he pulled of Kobe's signature fadeaway to get a bucket. This only had us thinking about what the rest of the night holds for us.
WATCH THIS STORY: Damian Lillard, Ben Simmons & Other NBA Players Who Will Be Trending During Trade Talks
Can the Suns finish off their job?
The Milwaukee Bucks and Phoenix Suns kept Game 4 head to head. Despite taking a big lead in the first quarter, Milwaukee was able to catch up quickly and both teams have been in a constant tug-of-war to take a bigger lead.
With the game tied at 52-52 at halftime shows how desperately both teams are fighting to take this win home. The stakes are higher than ever and whoever finishes this game as a winner will determine who is more likely to end the series with a championship title.
ADVERTISEMENT
Article continues below this ad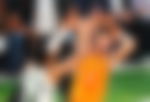 The Suns have Booker as their trump card who still has two more quarters to thrash the Bucks offensively. But let's not forget, the Bucks have Giannis Antetokounmpo too. And his supporting cast has been better so far, whereas Booker has been the only double-digit scorer so fat for them. In whose favor is the game is going to end? Stick around to find out.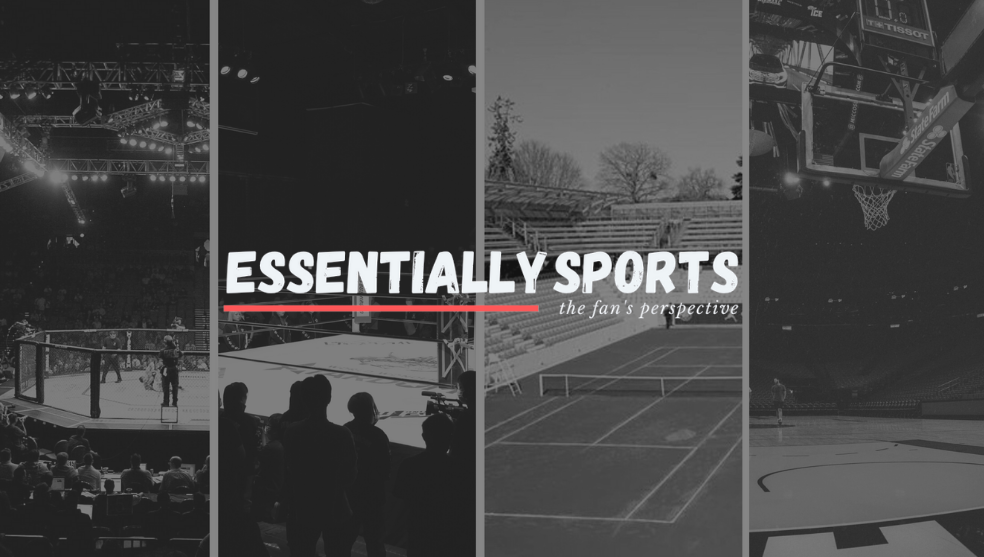 ADVERTISEMENT
Article continues below this ad
Trending Stories