WATCH: This 2016 Interview of Blazers Coach Chauncey Billups Could Explain Why Portland Doesn't Want to Make a Splash for Ben Simmons
Published 10/02/2021, 5:30 PM EDT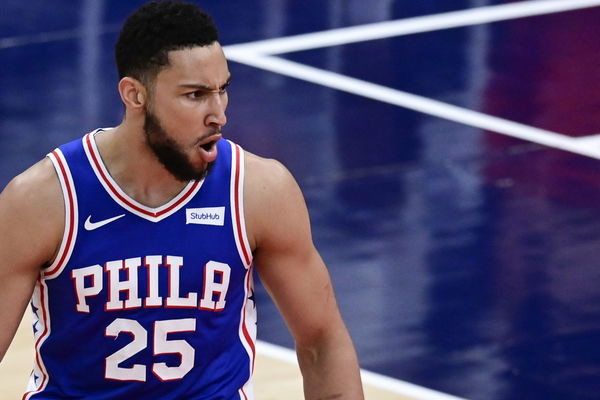 Former NBA star and 2004 NBA Finals MVP Chauncey Billups in a 2016 video had a rather interesting opinion on the Philadelphia 76ers overall draft pick debate. Fast forward to 2021, and his opinion, which was controversial at the time, has been validated now. Current Portland Trail Blazers head coach Chauncey Billups had then said he would not pick Ben Simmons as the first overall draft pick. This might explain the Blazers' lack of interest in a trade deal with the 76ers for Ben Simmons.
ADVERTISEMENT
Article continues below this ad
At that juncture, the first overall selection went to the Philadelphia 76ers in the upcoming draft. The media and NBA fans considered Ben Simmons as a potential NBA star back then. It was expected that the Philadelphia 76ers would select Simmons as their first overall pick.
However, Detroit Pistons legend Chauncey Billups considered this potential Philadelphia 76ers move to be the wrong one. In a 2016 appearance on the Dan Patrick Show, the host questioned Billups about his thoughts on Ben Simmons. Billups was quite straightforward and honest with his reply.
ADVERTISEMENT
Article continues below this ad
Billups explained, "I don't even know if I would take him with the #1 pick right now… A lot of people talk about Magic and LeBron. I don't see that player in him."
"It's tough to be in this league when you can't shoot."
"He seems to be very passive, and that's okay if you're gonna be the 3rd or 4th best player on the team."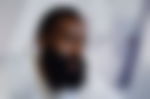 Lack of trade offers for Ben Simmons
Ben Simmons and his fallout with the management, coaches, and the team at Philadelphia 76ers is now a public affair with seemingly nothing else on the mind of NBA fans. It is now widely known that Simmons is pining for a move away from Philadelphia, almost trying to force his way out with a trade.
ADVERTISEMENT
Article continues below this ad
Chauncey Billups' prediction seems to have come true almost five years later as NBA fans and the media alike largely consider Ben Simmons a flop for the Philadelphia 76ers. He seems to have turned from an exciting young prospect into a disgruntled star with unfulfilled potential.
However, the 76ers seem reluctant to let Simmons leave without receiving an acceptable offer for the point guard. Reports have suggested that the Portland Trail Blazers could be interested in signing Simmons. But current Portland head coach Billups might view Simmons as an incomplete player, as evidenced by the 2016 interview with Dan Patrick.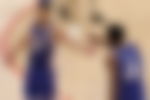 There is nothing to suggest that Simmons hasn't improved as a player since Billups' comments five years ago. However, Simmons has awful free-throw stats, averaging only 34.2% with teams resorting to the 'Hack-A-Ben' method to expose his weakness. What remains to be seen is if Simmons is successful in his endeavors for a trade move away from the Philadelphia 76ers.
ADVERTISEMENT
Article continues below this ad
Watch This Story: Everything You Need to Know About Thiago Santos and His Fiancee Yana Kunitskaya