WATCH: Warriors' Draymond Teaches James Wiseman An Important Lesson On Court Against Lakers
Published 01/19/2021, 1:13 AM EST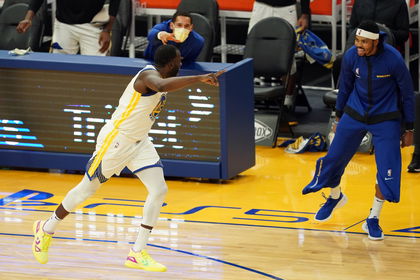 ---
---
The Golden State Warriors had a decent start to the season, holding a 2-3 record in their first five games. Now standing at 6-6, the Warriors seem to be struggling after making a plethora of changes in this offseason.
ADVERTISEMENT
Article continues below this ad
Despite having a roster filled with young talents like James Wiseman, experienced stars like Stephen Curry, and veterans like Draymond Green, they have a long way to go before they can become the championship favorites again.
Draymond Green is the perfect guide for Wiseman
ADVERTISEMENT
Article continues below this ad
As the Warriors played the Los Angeles Lakers, they were trailing by 8 points with 6 minutes left in the fourth quarter. Even in the beginning, Golden State couldn't catch up to the reigning champions. Taking a huge lead, at one point, Lakers' Dennis Schroder alone had the Warriors' team total, 14 points. But GSW managed to beat the top team of the West by 115-113.
The Warriors have a newly drafted James Wiseman on their team. The 19-year-old was one of the top prospects in the 2020 NBA draft. But he has far more responsibilities than others. Not only is he playing for one of the best teams in the league, he also has to fill the void Klay Thompson has left.
They have already put him as a starter alongside players that have won championships and are part of All-Star teams. However, this also works in his favor. He has a veteran player, as brilliant as Green to guide him, just like Green did tonight while playing the purple and gold. Green was caught telling Wiseman what he was doing wrong and motivating him to do better.
ADVERTISEMENT
Article continues below this ad
Where are the Warriors headed?
Nobody had expected the Warriors to come this far without Thompson. As soon as his absence was announced, Golden State fans had lost all hope, although Curry is making sure he proves what he's made off. He has put up stellar record-breaking performances and continues to perform to keep them alive in the West.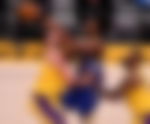 After a win against LA, they are 7-6 on the table. If the supporting cast also maintains their form as Kelly Oubre Jr. did in this matchup, the Warriors can land a place in the playoffs.
ADVERTISEMENT
Article continues below this ad