WATCH: Warriors' Stephen Curry Emulates Kobe Bryant With Ridiculous Shot For an And-One Chance
Published 04/18/2021, 6:45 AM EDT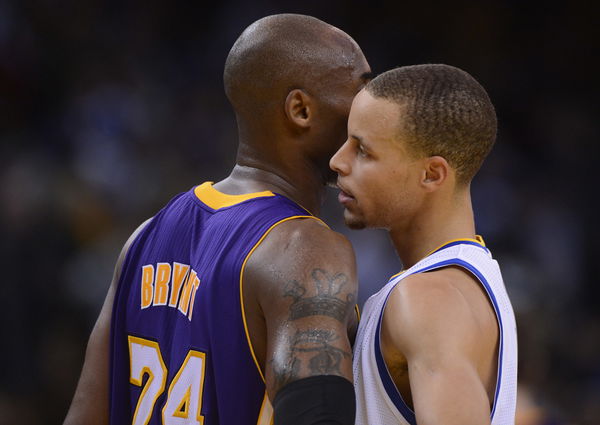 ---
---
Kobe Bryant and Stephen Curry are two of the greatest players of all time. During his career with the Lakers, Kobe showed why he is an all-time great scorer. Whereas Curry has gone on to revolutionize the game of basketball and establish himself as the greatest shooter of all time. But the two mirror each other in certain aspects of the game, as Curry showed against the Boston Celtics tonight.
ADVERTISEMENT
Article continues below this ad
Stephen Curry emulates Kobe Bryant
The Golden State Warriors took on the Boston Celtics tonight. During the game, Curry attempted to take the ball to the hoop, or create some separation. Grant Williams was the player given the responsibility to guard Steph. However, Stephen Curry goaded him into a block attempt and then leaned into him before recklessly throwing the ball in the air. To everyone's surprise, including Curry's, the ball went in.
ADVERTISEMENT
Article continues below this ad
For many fans, Curry's ability to draw the fall reminded them of Kobe Bryant. Bryant was a master at drawing the foul and getting an and-one opportunity off the back of a poor shot.
Kobe was one of the few players who understood how effective free throws can be in deciding the game. Therefore, he tailored his game to maximize the free-throw opportunities he gets during a game. Bryant set the blueprint for players like James Harden, Stephen Curry, and Luka Doncic.
Curry changing his game
For Curry, this has been a major element he added to his game in the last few years. While his three-point shooting is still his primary weapon, Curry can also draw contact very well. Curry is one of the most skilled point guards in the game and has an uncanny ability to get players to foul him while making his shot. He often gets players to foul him on threes in order to get a four-point play chance.
ADVERTISEMENT
Article continues below this ad
Curry is having a fantastic season so far. For the year, he is averaging 30 points, 5 rebounds, and 5 assists. Steph is currently on track to have his best scoring year with the Warriors. Furthermore, he just matched Kobe Bryant for the longest streak of 30+ points for a player of or above 33 years of age.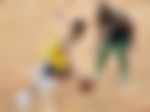 ADVERTISEMENT
Article continues below this ad
Can Stephen Curry lead the Golden State Warriors to the playoffs this year? Despite Curry playing at a supremely high level, the Warriors still haven't found success. At the moment, the Warriors are on track for a play-in seed. But Curry will be hoping to change that, going into the final stretch of the season.