WATCH: When James Harden and Kevin Durant Jammed Together During Their OKC Days
Published 01/14/2021, 6:00 AM EST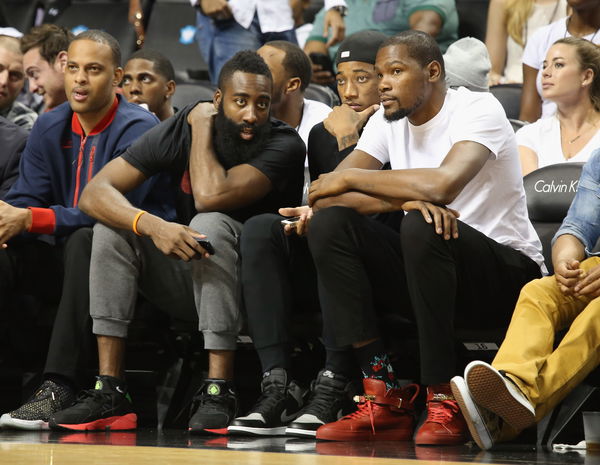 ---
---
After a blowout loss against the Los Angeles Lakers, the Houston Rockets were done with James Harden. What triggered them to finally give him the trade he so desperately needed?
ADVERTISEMENT
Article continues below this ad
Well, it could be him playing half-heartedly or his crude remarks about the team just not being good enough for a title. Whatever the case may be, Harden would be thrilled to play, once again, with former teammate Kevin Durant.
This trade has come after a lot of havoc created by Harden. The Rockets did all they could to convince him to stay, and this included Russell Westbrook being traded to the Washington Wizards in return for John Wall. While John Wall is doing wonders for Houston, Harden didn't seem to budge.
ADVERTISEMENT
Article continues below this ad
He has continued to show resentment by not showing up for training camp and gallivanting to parties, for which he was fined as it was against the COVID-19 health and safety protocols. And even on returning, he isn't the Harden the franchise has relied on for a decade to lead them to a title.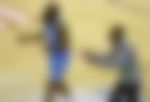 James Harden and Kevin Durant blow up Twitter
However, this is all in the past for him now. In fact, joining the Brooklyn Nets was always his first choice. And the biggest reason behind it is to relive his days with former teammate, KD, with whom he played when he was in Oklahoma City Thunder.
This duo, along with former OKC guard, Westbrook, helped Thunder to the NBA Finals in 2012. Therefore, that is exactly what they will hope to do together with the Nets.
As soon as the trade was announced, the Twitter world went berserk. In fact, an old video of Jeff Green, Harden, and KD is going viral from their time back in OKC.
REUNITED!
Remember this 2009 OKC video with Green, Harden & KD?

— Ballislife.com (@Ballislife) January 13, 2021
ADVERTISEMENT
Article continues below this ad
While this is all fun and games, we have seen what Harden and Durant can do together. Plus, if Kyrie Irving gets added to that equation, can they be invincible? Or will this 'Big Three' become a failure for the Nets?
Well, it's only a matter of time before we'll know. Till then, we can only hope Kyrie comes back to play for the Nets as he is out for a few games for personal reasons.
ADVERTISEMENT
Article continues below this ad