WATCH: Young Kobe Bryant Trash Talking Magic Johnson In Rare Clip
Published 08/08/2021, 3:30 PM EDT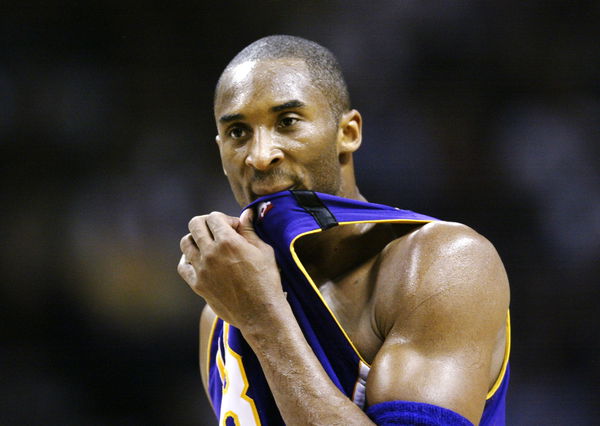 ---
---
Since the NBA world came into being, trash-talking has become a part and parcel of the game. It's a rather brutal but effective technique to get into some of the player's headspace. However, Kobe Bryant did not shy away from admitting here and there that he actually mastered tackling his opponents, both physically and psychologically. In fact, he was so dedicated to getting into his opponent's head, he actually did it in several languages. Italian is one of them. Here's how this information came out.
ADVERTISEMENT
Article continues below this ad
In an interview with Magic Johnson on a talk show, a 19-year-old Kobe was sitting across from him, answering questions about being compared to Michael Jordan. To which he explained it was a big compliment for him. "After all that he has done for the league, it's a great honor for me."
"But then again, I am just a young player coming into the league. And to be compared to the guy who won 6 championships is kind of breathtaking. But I accept it," he concluded.
ADVERTISEMENT
Article continues below this ad
But most people are tired of hearing about these comparisons and who deserves to be called the GOAT. So, of course; the second part of the clip is even more interesting. It's a rare moment of Kobe trash-talking in Italian was captured.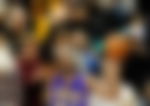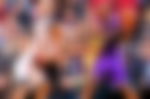 Kobe Bryant: Trash Talking 101
Kobe Bryant's multilingual talent is something we have seen on the NBA court from time to time. He has got into Tony Parker's head with French, Gasol's head with Spanish, and even spoke trash to Luka Doncic in Slovenian.
But we first saw a glimpse of this talent on Magic Johnson's show when he was 19. Johnson asked Kobe to trash-talk in Italian, to which his first joked around and responded, "I can say whatever I want, it's not like you will understand anything."
ADVERTISEMENT
Article continues below this ad
But then he obliged and in Italian, said, "I switch direction with the ball to my right hand, I jump and I dunk in your face." After this, the audience couldn't stop cheering and all Magic could say was, "I don't know what you said, but it was really smooth." 
RARE: 19-year old Kobe Bryant speaks about comparisons to Michael Jordan and talks trash in Italian, in this recently surfaced footage from his appearance on @MagicJohnson's talk show 'THE MAGIC HOUR' from 1998. pic.twitter.com/ZN4g3ZnTgd

— Adam Howes (@Howsito) August 8, 2021
ADVERTISEMENT
Article continues below this ad
Kobe actually grew up in Italy and used to get the tapes of games from his grandparents. That's how he actually studied the game. It's only natural that he learned the language, too. But boy, this man was talented.
WATCH THIS STORY: From His Game Winner on Debut to His Multiple Gold Medals, Kobe Bryant's Best Olympic Moments