"We Aint Did Nothing Yet": Phoenix Suns Chris Paul Reacts to Winning NBA Finals Game 2 vs Milwaukee Bucks
Published 07/09/2021, 2:15 AM EDT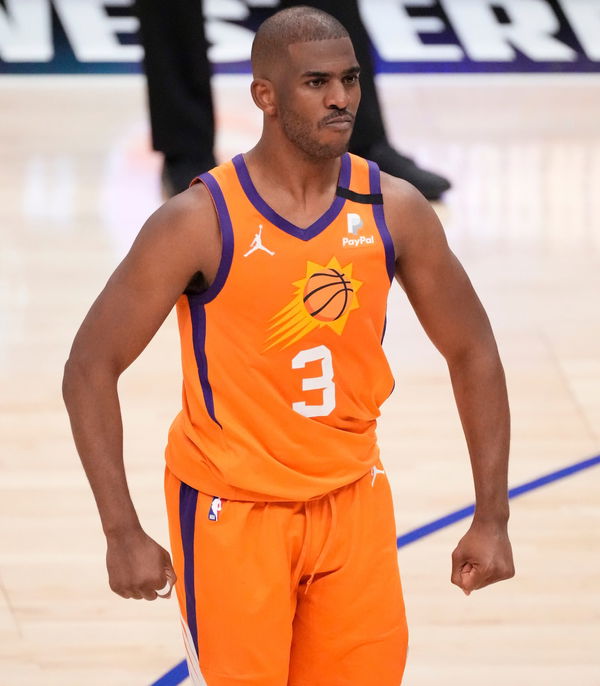 ---
---
The Phoenix Suns are now just 2 games away from becoming NBA champions. They beat Milwaukee Bucks 118-108, taking a 2-0 lead in these NBA finals. Chris Paul & co now sit in a commanding position and head to Milwaukee for games 3 & 4.
ADVERTISEMENT
Article continues below this ad
Yet again, it was the duo of Chris Paul and Devin Booker who broke the Bucks. Chris Paul ended up with 23 points while Devin Booker added 31 points. In addition, Mikel Bridges scored his playoff-high 27 points as he played an integral part in Phoenix's win tonight.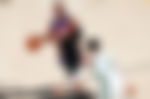 Giannis Antetokounmpo was the best performer of the night with 42 points and 12 rebounds to his name. The rest of the Bucks did not live up to their standards as the starters combined for just 43 points, and Giannis' efforts went in vain.
ADVERTISEMENT
Article continues below this ad
Chris Paul says they did what they were supposed to do
Post-game, Shaq asked CP3 how it felt to be up 2-0 and what are they gonna do to not get overconfident. Chris Paul said: "I have been playing long enough to stay even keel. 2-0 is what it is supposed to be. You know, in this league, series don't start till somebody lose at home. We only did what we were supposed to do so, we aint did nothing yet."
Chris Paul's attitude is the key to this team's success. Likewise, his teammates have adapted to this attitude and have been seeing success ever since.
CP3 is not letting home wins faze him from the final objective. He has a chance to win his first championship in a long 16-year career. Paul has shown Phoenix how to compete and win and is now 2 games away from winning a championship.
Now, Chris & co will head to Milwaukee to try and wrap up the series. While talking to Shaq, Chris said: "Got a few days before game 3. Know Milwaukee is going home, they gonna be ready, they gonna be comfortable at home with their fans. But, we'll be ready too."
This Phoenix team has surprised everybody, and with Chris Paul leading the team, he has done wonders with the team.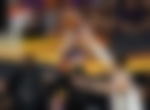 Can Phoenix wrap it up in Milwaukee?
Phoenix will now head to Milwaukee for games 3 & 4. Being up 2-0, Phoenix is in a comfortable position going into game 3. The Suns have kept a respectable lead in these 2 games. Moreover, their defense on stars such as Middleton and Holiday has been crucial in their wins.
ADVERTISEMENT
Article continues below this ad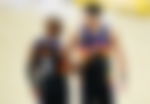 Devin Booker is leading this team with points as he is averaging 29 points for the finals. In addition, Chris Paul has been spreading the floor, while also scoring points. With the team that Phoenix has put together, and a coach like Monty Williams, they have cruised past all teams they have played.
Will Chris Paul and Phoenix Suns complete a sweep in the NBA finals and win their first championship?
ADVERTISEMENT
Article continues below this ad
WATCH THIS STORY–  From Giannis Antetokounmpo's Return to Chris Paul's Incredible Performance: Milwaukee Bucks vs Phoenix Suns NBA Finals Game 1