"We ain't Playing No Games": UFC Champion Kamaru Usman Backs Giannis Antetokounmpo and the Bucks to Win NBA Finals
Published 07/18/2021, 6:42 AM EDT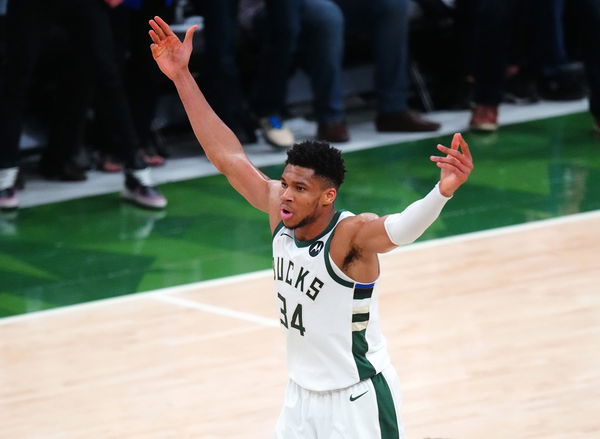 ---
---
Milwaukee Bucks ascend in Game 5 as they beat the Suns 123-119. Giannis Antetokounmpo and his men are now just 1 game away from being champions. In a dramatic game that had everyone on their feet till the last second, Phoenix was just 1 bucket away from being up. However, a steal by Holiday on Devin Booker sealed the game.
ADVERTISEMENT
Article continues below this ad
The Bucks have been the underdogs in these finals. Milwaukee went through tough series with Brooklyn and Atlanta. On the other hand, Phoenix has been dominant in these playoffs, making their mark right away going up 2-0 in the series.
However, Milwaukee stayed resilient and fought back, winning 3 games in a row. UFC Welterweight Champion Kamaru Usman is backing Giannis Antetokounmpo and the Bucks to take home the crown.
ADVERTISEMENT
Article continues below this ad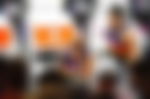 Kamaru Usman supports Giannis Antetokounmpo and Milwaukee
After a dramatic Bucks win in Game 5, Kamaru Usman showed his support through a tweet. He put praise on Giannis and his brother Thanasis in his tweet while backing up the Bucks.
Kamaru Usman is a huge supporter of African athletes. Even in the UFC, African fighters are champions in 3 weight classes. Francis Ngannou, Israel Adesanya and Kamaru Usman are the face of the UFC currently. Similarly, Giannis Antetokounmpo and his family are also of African descent.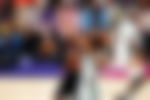 Giannis' parents are immigrants from Africa who moved to Greece 1991. While the 'Greek Freak' was raised in Greece, he says that he lived in a Nigerian household. He said: "I grew up in a Nigerian home, obviously, I was born in Greece and went to school in Greece. But at the end of the day when I go home, there is no Greek culture. It's straight-up Nigerian culture. It's about discipline, it's about respecting your elders, having morals."
He even went to South Africa in 2015 as a part of Basketball Without Borders. In addition, he wanted to visit Nigeria, but his mother said no. Giannis added saying, "My mom said, 'No, don't go, because everyone is going to be on top of you.' "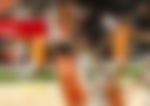 Giannis still hopes that he can trace back to his roots some day and his not shy of saying that he is a proud African.
Is the 'Greek Freak' the finals MVP?
Coming to the Finals, Suns' Devin Booker was favourite to win the crown of Finals MVP. However, similar to the Bucks, Giannis has defied the odds.
After a slow start start in game 1 because of injury, the 'Greek Freak' has been remarkable in the finals. Back to back 40 points and 10 rebounds games, spreading the floor, and being a force on the defensive end, Giannis is doing everything.
ADVERTISEMENT
Article continues below this ad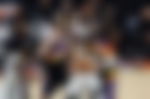 He is currently averaging 32 points, 13 rebounds, 5 assists, 1 block and 1 steal per game in these NBA finals. He is now the favorite to win Finals MVP. If Milwaukee win Game 6 and wrap up the finals, Giannis Antetokounmpo will surely be the finals MVP.
Do you think Giannis & co. can win Game 6 and be crowned NBA champions for the first time since 1971?
ADVERTISEMENT
Article continues below this ad
WATCH THIS STORY- Michael Jordan, Kevin Durant & Other NBA Players That Forced The League to Change Rules