'We Are Like Dumb and Dumber': Mavericks' Boban Marjanovic Explains His Special Bond with Luka Doncic
Published 12/20/2020, 4:44 PM EST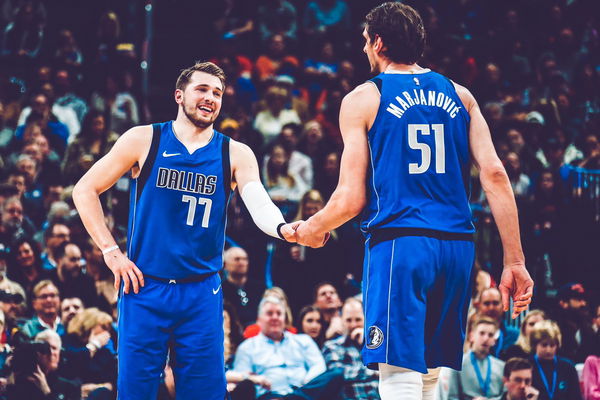 The Dallas Mavericks are one of the most exciting teams to watch out for ahead of the upcoming season. They have a great roster led by the prodigy Luka Doncic and big man Kristaps Porzingis.
Moreover, Mavs' backup center Boban Marjanovic shares a great bond with the Doncic. When asked about what is his relationship with the Slovenian, he said: "We are like Dumb and Dumber. You guys guess who is who."
ADVERTISEMENT
Article continues below this ad
"It's just our personalities it's all fun on the side. Look how I said before that we have so much fun together. It's cool that we have the media through which we can troll. We can show people how we enjoy in our job."
"We have so much fun because we are kids at heart and we love to do what we do. And we feel fun playing together," Marjanovic added.
Boban's contribution to the Mavs in the NBA Bubble was enormous, to say the least. Dallas' big-men Dwight Powell and Wiley Cauley-Stein were unavailable which immediately made Boban the number one backup.
However, this season will be a different story as the Serbian would have to compete with Powell and Cauley Stein for minutes behind starting center Porzingis.
More importantly, Porzingis is likely to sit out at the start of the season and coach Richard Carlisle will hope that Boban and Willey Cauley Stein can step up and be a commanding presence on the court.
What to expect from the Mavericks?
The Mavericks have built a balanced roster with their off-season moves. They carried the best offense in 2020 but have now bolstered their defense too. To add to the talent, the team also boasts one of the best young players in Luka Doncic.
ADVERTISEMENT
Article continues below this ad
Doncic is arguably the best young player in the NBA. Last season, he averaged 28.8 points, 8.8 assists, and 9.4 rebounds per game and this stat line would have been enough to win him an MVP award five years ago.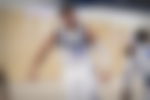 The Dallas Mavericks had a good 2019-20 season and a player like Porzingis proved to be a significant addition to the roster. The duo of Porzingis and Doncic was very effective in scoring against opponents on any given day.
ADVERTISEMENT
Article continues below this ad
As they enter a new season, the team looks more stronger due to their off-season changes. They lacked defensive solidity last year, but with the additions of Josh Richardson and Josh Green, the team will be much better in that aspect.
The Mavs might face a tough start to the season owing to Porzingis' absence from the team. Once the Unicorn returns, the Mavs will be back in the running and look to upset the giant Western Conference teams.