'We Can Get the 4th Seed' – Shaquille O'Neal Poses Important Question to LA Lakers Ahead of Potential Play-In Game
Published 05/09/2021, 6:30 AM EDT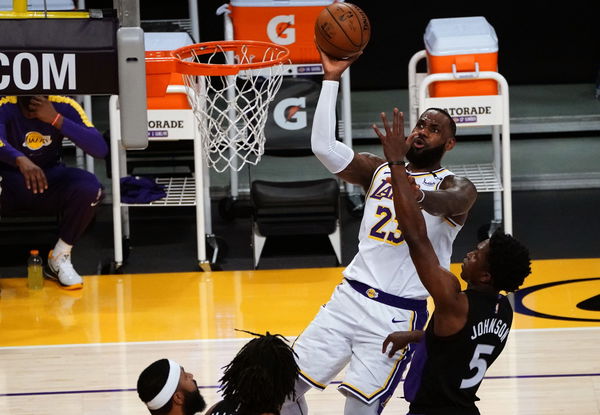 ---
---
It appears the LA Lakers have fallen victim to Murphy's Law – whatever can go wrong, will go wrong.. These words ring true every time the Lakers take to the court. Long-term injuries to their major stars, opposition teams having excellent nights, or their role players underperforming have become a staple of Laker games. And now, they are in serious jeopardy of being in the play-in tournament, after being the first seed last year.
ADVERTISEMENT
Article continues below this ad
Shaq asks LA Lakers what they prioritize
Former NBA champion and LA Lakers legend Shaquille O'Neal expressed concern for the Lakers. He was far from impressed with the way they have been playing in recent weeks, where the injuries to LeBron James and Anthony Davis have been constant impediments. So he asked the Lakers whether they prioritize getting all their players fully fit and working through the play-in, or bringing everyone back early to avoid the tournament.
ADVERTISEMENT
Article continues below this ad
"Rest the guys till the play-in game or do they play them now and say 'we don't want to play in the play-in game?. I know I'm injured, but I'm not hurt. I got to fight through this injury and play now so we can get the fourth seed'."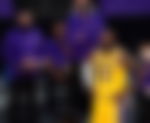 Shaq presents an interesting conundrum for the Lakers and their fans. On one hand, fans believe that a play-in tournament reduces their chances because they will have to play at least one extra game to reach the playoffs. However, there are other fans who believe that the play-in tournament isn't a major impediment if the Lakers are fully fit. At full strength and at their best, the Lakers can take it to anyone.
ADVERTISEMENT
Article continues below this ad
Lakers could cause top seeds a problem
These same fans also argue that the Lakers going through the play-in tournament is bad for the top-seeded teams. For teams like Utah and Phoenix, laboring through the season to secure a top seed, only to face the defending NBA champions in the first round is a frightening prospect. However, these teams have shown their class when going up against the Lakers. Their main concern will be LeBron James, who turns it on to another level in the playoffs.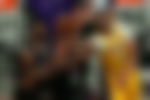 Can LeBron James lead the Lakers back to the NBA Finals? He has a tough task ahead of him. Furthermore, there are concerns about his health, as his ankle isn't healing the way fans hoped. So LeBron will have to do something in order to give the Lakers life in the post-season.
ADVERTISEMENT
Article continues below this ad