'We Clicked': Carmelo Anthony Reveals What Helped Bond with LeBron James During Their High School Days
Published 08/20/2021, 11:06 PM EDT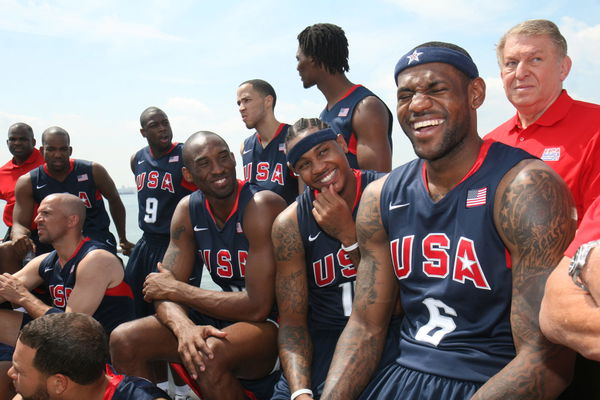 ---
---
LeBron James hit a home run when he recently managed to attract Carmelo Anthony to play alongside him. Certainly, it was the Lakers' decision to make but one can not unsee Bron as the catalyst to making it happen. 
ADVERTISEMENT
Article continues below this ad
Melo and Bron go long back in their friendship. In fact, the two have completed two decades of knowing one another after they first met in 2001 during the junior Olympics. From those Colorado Springs days to the upcoming Los Angeles nights, the duo has come far. But what is Melo's most cherished first memory of their brotherhood?
ADVERTISEMENT
Article continues below this ad
Carmelo Anthony with some sharp memory
In a recent interview with Matt Barnes, Carmelo revealed about the time he decided he must meet LeBron James. He described, "When I get to Oak, LeBron happened to be in Oak the previous year. I'm like, I gotta play against him, it's in the schedule. We gotta make it happen…"
Everyone remembers how a teenager LeBron had made headlines with his show of finesse against Oak Hill Academy in the past. Melo, although a fierce competitor in his own lines, was sitting somewhere completely impressed with the show. 
Even the L-Train had once shared how he was extremely excited to see the best school player he had ever witness. However, as much as a great playmaker in Bron wanted to share the court with the exceptional rebounder in Melo, their stars pitted them as NBA rivals. So how did they become friends?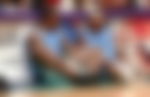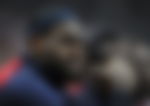 Melo revealed the things that got him and LeBron James close
ADVERTISEMENT
Article continues below this ad
In the same interaction, Melo pointed towards their similar hardships and expressed how it helped their initial bond. As the 37-YO detailed, "we get the jersey, we get to the prime-time shootout and we come in the hotel, and… he… you Melo? Yeah! It was All-Star weekend in Philly too. And we sat on the steps for hours the night before that game. I don't know nothing about you doug, you don't know nothing about me."
He was talking about the year 2002 and that night they sat together was about their brief meeting at a hotel in Pennsylvania. In his own words, "We clicked in after that moment, we just felt like we're from similar backgrounds, similar home, broken family, grown up in the hood. So we connected for that, before basketball. I was looking for that type of relationship… brotherhood."
ADVERTISEMENT
Article continues below this ad
Now, the duo has one year to prove that they can bring ultimate glory to their relation by winning a ring. Do you see that happening? Help us know in the comments section below.
Watch this story – The Weirdest Things NBA Players Like Michael Jordan, Carmelo Anthony, and Others Have Ever Purchased