"We Don't Know About Your Sex Life": Rockets Legend Mocks a Fuming Charles Barkley for Going After Ja Morant Using a "Kiss" Reference
Published 05/09/2022, 9:30 AM EDT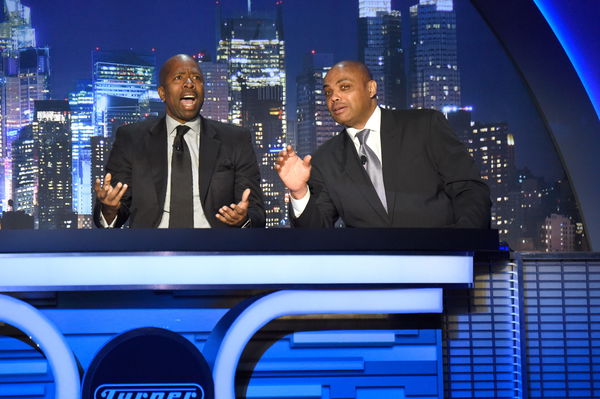 The Warriors vs Grizzlies picked up pace in game 1 itself. Notably, Draymond Green was ejected in the first game which the Warriors won by just a single point. Dray got his ejection before the third quarter. However, game 2 saw an ejection within the first 3 minutes. Dillon Brooks was ejected for a flagrant 2 foul on Gary Payton II, which led to a fracture in Gary's left elbow. Dillon Brooks was then suspended for game 3 for breaking the code, as Steve Kerr said.
Although in game 3, another incident led Ja Morant to use the same words. This happened when Ja sustained an apparent knee injury from a play when Jordan Poole tried to go for the ball. Ja tweeted, "Broke the code!" But then deleted it. Charles Barkley was particularly in disagreement with Ja. So much so that he was frustrated at how soft Ja acted, yet in frustration, Chuck said something hilarious.
ADVERTISEMENT
Article continues below this ad
Chuck was visibly frustrated at how softly Ja Morant had called it "breaking a code" whereas Jordan Poole had barely touched him. Hilariously, Charles Barkley said, "Let's see if it's a flagrant, wonderful! I'm like yo, man I've been kissed harder than that."
WATCH THIS STORY: Times when Chuck roasted NBA stars.
Kenny Smith was quick to reply, "Well we don't know about your sex life." Inside the NBA with these four will never fail to make you laugh!
ADVERTISEMENT
Article continues below this ad
Ja Morant to miss game 4 due to knee injury
Ja Morant sustained an injury in his knee after Jordan Poole tried to get the ball from him and hit the back of his knee with his knee, which led to the apparent injury. 
ADVERTISEMENT
Article continues below this ad
Although one can not be sure which play in particular injured Ja's knee because the play from Poole surely did not have any intentions to force that injury. Probably the touch and pressure triggered the injury. Because it was clear that Poole was trying to get the ball without trying to Morant. No matter how the injury happened, Morant could not continue the game after that. He was in serious discomfort. Now for the biggest concerns of the Grizzlies, Ja is set to miss game 4 as well. After a blowout win for the Warriors in game 3, an unfortunate injury to Ja Morant has certainly put some doubt in the Grizzlies camp ahead of the crucial game 4.