"We Don't Want Your Promises": 5x NBA All-Star Klay Thompson Making Bold Kobe Bryant Claim Leaves Twitter in a Meltdown
Published 12/24/2022, 8:50 AM EST

Follow Us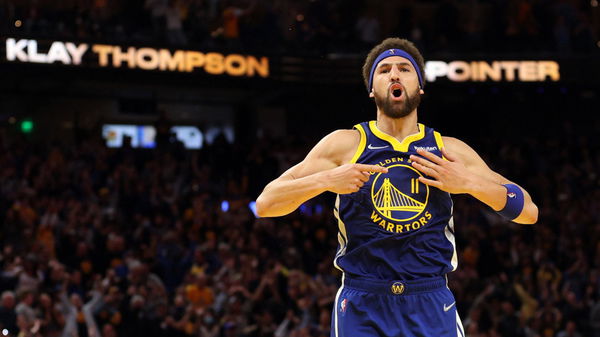 The NBA All-Star game is two months away and the voting has begun. NBA teams have started the routine of posting noteworthy plays made by their players, urging fans to pick their stars. Players too are looking forward to being a part of this grand event and traveling to Salt Lake City, Utah. Amidst this exciting buzz, Golden State Warriors shooting guard Klay Thompson recently made a bold claim about the weekend and the MVP award.
Klay Thompson is a five-time NBA All-Star. The four-time champion has missed out on three All-Star weekends because of injuries that refrained him from taking part in the league in general. However, he is eligible this season if the community votes for him. In a recent interview with Sports Illustrated, Thompson spoke about the All-Star game. He said he aims to be a part of one more weekend before he bids farewell to the game. Thompson then spoke about eying the All-Star MVP title named after his childhood hero Kobe Bryant. He said, "I'd love to shoot for that." 
ADVERTISEMENT
Article continues below this ad
Klay Thompson dreams big only to be mocked by fans
Fans were not so impressed with Thompson's dream with the current situation in mind. While claiming to love the star, many members of Dubnation stated that they didn't require any more of his promises. They believed that Klay was all talk and a no-show. Dub Nation demanded consistency from the Washington State alum. Some fans even called him out for being delusional and lacking in self-awareness. Here are some of the reactions:
Man I love Klay, but he talks to much and does too little, promises promises, we don't want your promises, we want to have a show to watch, rn everything he says nobody takes it seriously, because there's very little backing up of what he's saying, WE WANT CONSISTENCY

— Valentino Ho (@valentinohop) December 24, 2022
If he's an all star he'll become the most fraudulent all star of all time

— ™️🌾 (@Sincerely_m0n) December 23, 2022
Klay Thompson's season so far
With an average of 18.9 points per game, Klay Thompson has had a slow start to the season. He has taken time to make championship-level plays. This struggle is understandable for he is still healing and adjusting to life post two career-altering injuries.
Read More: "Taking Shots During and After Game": Stephen Curry Rips Apart Charles Barkley After Bold Claims about Klay Thompson Downfall, Making NBA Fans Go Berserk
ADVERTISEMENT
Article continues below this ad
Coach Steve Kerr is aware of this. In an interview at the start of the season, Coach Kerr said, "I think he's so competitive and he wants so badly to contribute and be himself, the guy who has won championships and been a Hall of Fame player".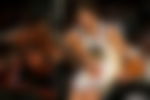 With Stephen Curry's absence, the Warriors desperately need Klay Thompson to stand up and contribute. He is aware of the same. The hard work and minutes of practice are being put in but the results are yet to show.
ADVERTISEMENT
Article continues below this ad
Watch This Story: Russell Westbrook vs Stephen Curry, What Do the Numbers Say On Who Is The Better Point Guard
Looking at Thompson's history with the Warriors, one can be optimistic that he will respond to the call of duty. Hence, Dub Nation is on the edge of its seats waiting for their 'Killer Klay' to wake up.
Edited By: Jayant Chhabra