"We Got the Same Mentality" Hawks' Trae Young Reminisces the Time He Met Kobe Bryant
Published 07/07/2021, 12:15 PM EDT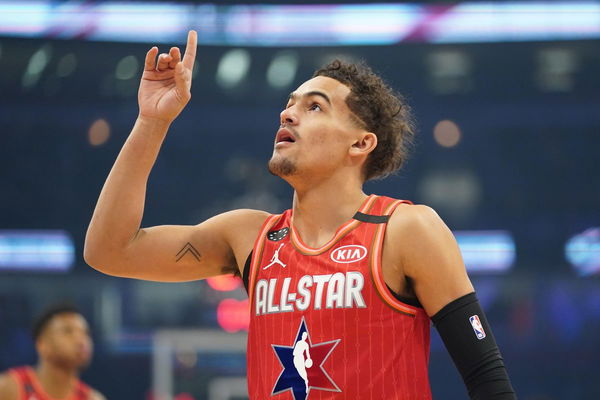 ---
---
Trae Young has arrived, and how! The rising all-star carried the Atlanta Hawks to the Eastern Conference Finals, with their campaign ending in a Game 6 defeat to Milwaukee. Atlanta had no business being in the ECF, especially since it involved going through New York and Philadelphia. Or so everyone thought! Considering that these were Young's first playoffs, his performances were almost Kobe Bryant-esque!
ADVERTISEMENT
Article continues below this ad
A determined Trae Young and a supporting cast of Clint Capela, Kevin Huerter, Lou Williams, and John Collins gunned down the 1seed Philadelphia in a 7-game series. And had it not been for a bruised bone in his right foot, many league experts including the legendary Stephen A. Smith thought Atlanta could make the NBA Finals!
ADVERTISEMENT
Article continues below this ad
Young breathed life back into an Atlanta franchise that had been contending for the bottom 5 rank in the league. No one expected the Hawks to even make the playoffs! And yet, they closed the regular season ranked higher than last season's finalists Miami, and 17-time champion Boston Celtics.
In fact, Young's performances went up from averaging 25.3ppg/3.9rpg/9.4apg in the regular season, to 28.8ppg/2.8rpg/9.5apg in the post-season!
Trae Young's accomplishments in Atlanta, similar to Devin Booker in Phoenix or Luka Doncic in Dallas make a strong case against the popular belief of joining super-teams to contend for titles! And even though the Hawks couldn't take the next step towards making the Finals, it's not all in vain.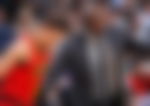 Trae Young and head coach Nate McMillan have made a compelling pitch for an All-Star Free Agent looking to move this off-season.
When Trae met Kobe Bryant
Ice-Trae, in an interview with Undefeated's senior NBA writer Marc J. Spears, reminisced his journey in the NBA in a 2-part diary. Young reminisced about a particular incident when he shared a post-game moment with the Late Kobe, as Atlanta was in town to play the Lakers in the 2019-20 season.
While the Hawks got blown out by LA, Young remembers his post-game conversation with Kobe to this day. Young opened up about the conversation by saying – "I remember the first time I met Kobe, back in high school and Nike skills Academy, found out he was coming to my game yesterday morning."
Ice Trae added – "And it was pretty cool to see him, get some time after the game to talk to him and his daughter after the game, It's kinda crazy, but I feel like we kinda have the same mentality, we hate losing."
He also received some expert advice from Bryant on the journey to the promised land – "And I was telling him that after the game, he was just telling me it's all part of the process and to be patient. He is someone I can lean on for advice in the future."
ADVERTISEMENT
Article continues below this ad
Young is part of the generation that Kobe Bryant inspired, in his drive to conquer the GOAT mountain. And while Bryant passed away too soon, his legacy continues to live on in players like Young and Booker whose work ethic closely resembles the phenomenon that is the Mamba Mentality!
ADVERTISEMENT
Article continues below this ad
Watch this story – Trae Young's Bow Larry Bird's Steal Other Iconic NBA Playoff Moments