We Know What Damian Lillard Does on the Court – Not What He Goes Through Off It
Published 03/03/2021, 4:39 PM EST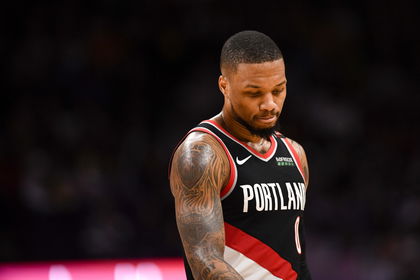 ---
---
When you think of the most under-appreciated players in the NBA today, Damian Lillard must top the list of at least a few of you. He is having an MVP-caliber season. And yet, we are not here to talk about that at this moment.
ADVERTISEMENT
Article continues below this ad
What we want to shed light on is the wave of personal tragedy the 30-year old has gone through in the last 18 months. In 2020, he witnessed a sight that no one could even wish upon their worst enemy – he discovered the dead body of his cousin and personal chef.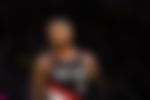 Though, his grief did not stop there. His aunt, a family friend, and another cousin soon followed the others to heaven.
ADVERTISEMENT
Article continues below this ad
"It's been a hard year and a half for my family, man. People have no idea… Not like I'm physically tired, but where I'm emotionally drained," Dame opened up in an in-depth interview with the Athletic.
Yet it could always get worse. Unfortunately, it did for Dame. Just as he was preparing himself to play against the Lakers a few days ago, he learned of the shooting deaths of two people in his inner circle. Though, he still played on. Do you want to know the heart-warming reason why?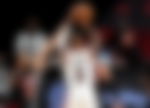 "I have to put those emotions to the side to care about the game and make sure I'm here for my teammates, and to do my job because my job takes care of a lot of my family. It does a lot of things for people in my family. I think understanding that is what helps me kind of push forward," explained Lillard.
Damian Lillard is a victim of the negative money-making perception of NBA athletes
Too often, we tear these players apart for their poor showing or anything we don't like about them. And most of the time, we try to justify our frustration by pointing out the fortune these guys make. But, is money more valuable than good health and happiness?
It not only hurts but also anger Lillard at times. He has been showing up for work and keeping his personal problems private. Yet, when he has just one bad game, others are waiting like sharks to pounce upon him.
ADVERTISEMENT
Article continues below this ad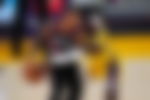 "They think because I make money and people know who I am, and that I play in the NBA, they think that's just it. But it's been a hard year-and-a-half, man. Trying to keep my mind right, keep my mind clear, and staying present with my kids and family," said Lillard.
No amount of words could really express the pain he is in. While he continues to wilfully lead Portland Trail Blazers, we just hope that things get better in his personal life.
ADVERTISEMENT
Article continues below this ad