"We Thought it Was Over": Near-Death Experience for an Entire NBA Team Leaves 22 Year Old Star in Tears of Laughter
Published 03/16/2023, 5:50 AM EDT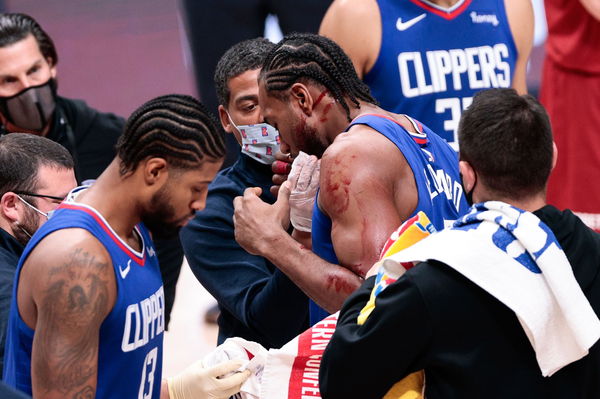 Apart from the tough on-court experiences, the Los Angeles Clippers also faced one outside the court. A wild incident experienced by the entire team has shocked the NBA world. A 22-year-old Clippers star who was a part of the near-death experience during the flight couldn't help but laugh about the whole episode. The incident had taken place on February 25th while the LA unit was on their way to Colorado for a game against the Denver Nuggets. 
The 6'2 point guard's reaction to the incident on Twitter was rather shocking for the NBA world. However, considering the details of the incident, fans believe there is nothing anyone could have done about the experience, justifying the reaction of the young star. 
Bones Hyland had a turbulent start to his Clippers career
ADVERTISEMENT
Article continues below this ad
Bones Hyland initially played with the Denver Nuggets before his trade to the Los Angeles Clippers in February. After not cementing his position for the Nuggets over the last two seasons, Hyland was traded for two second-round draft picks. Apart from Hyland, the Clippers had made several changes to the team prior to the deadline. 
Even after acquiring several players at the Trade Deadline, the Clippers are still having a roller coaster of a season. The team also went on a 5-game losing streak after the All-Star break. Though the team stands as the 5th seed in the Western Conference, a series of losses could prove detrimental to their chances of making the postseason.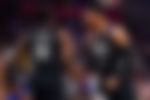 Added to the above pressure, the Clippers' recent thrilling flight experience must have sent a shiver down their spines. The plane reportedly dropped in altitude several times due to a mid-air lightning strike, which almost resulted in a horrific accident.
Watch this story: "Ruthless Stephen Curry baffles NBA world after humiliating family on live TV"
ADVERTISEMENT
Article continues below this ad
However, the team safely landed in Colorado to witness the paint stripped off from the tail of the flight. Hyland took to his Twitter to share his thoughts on the experience. The young star mentioned, "Ngl[Not gonna lie] we thought it was over wit" along with a few laughing emojis.
Clippers hop back to the 5th seed after they edged past the Warriors
The Clippers defeated the Warriors 134-126 to bag their fourth consecutive win. Despite Stephen Curry's 50-point performance, Kawhi Leonard and Paul George made sure they gave the Warriors a loss. Moreover, the Clippers went ahead of the Warriors who were in the 5th seed before the game.
ADVERTISEMENT
Article continues below this ad
The Warriors are just one game away from claiming back the spot, however, nothing seems easy in the Western Conference. Who do you think will win it all? Share in the comments below.
Edited By: Pragya Vashisth