"Went From Kyrie to Beverly LMAO": LeBron James' Lakers Acquiring Russell Westbrook's Rival Sends NBA Fans in a Meltdown
Published 08/25/2022, 11:30 AM EDT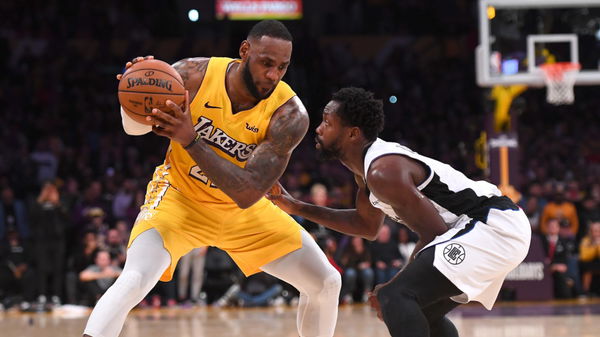 Throughout the offseason, there were reports of a reunion of NBA superstars Kyrie Irving and LeBron James for the Los Angeles Lakers. But things are looking different now. After the Brooklyn Nets season came to an end, Irving promised he would be back. However, there were reports that suggested Irving would move to a different team.
Lakers superstar James has always spoken highly about his former teammate. And they made a great partnership in Cleveland. So there were suggestions for a reunion.
ADVERTISEMENT
Article continues below this ad
However, at the moment it looks like Irving could stay with the Nets. After a disappointing end to last season, Lakers fans wanted their team to be strengthened. Their front office has since hired a new coach in Darvin Ham. And now there are fresh reports of the Lakers signing Patrick Beverley from the Utah Jazz.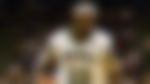 As per reports, the Jazz are trading Patrick Beverley to the Lakers for Talen Horton-Tucker. While the Lakers fans are not happy, rival fans are trolling the news of acquiring Beverley. Here are some of the reactions:
When you think you're getting Kyrie Irving and you end up with Patrick Beverley

— Cody Mallory (@RealCodyMallory) August 25, 2022
NAHHHHHHHHHHHHHHHHHHHHHHHHHHHHHHHHHHHHHHHHHHHHHHHHHHH

— Los 🍇 (@LosPollosTV) August 25, 2022
lakers in shambles 😂🤣 you just traded your future for a point guard that averages 5 table jumps 2 ejections and 6 points a week

— King mufasa #3.14159 (@native_ace) August 25, 2022
It's going to be a very crazy day when Russell Westbrook comes off the bench for Patrick Beverly.

— ᵂᴵᴸᴸ (@BiasedHouston) August 25, 2022
This is the best news I've ever heard as a jazz fan

could not cheer for a team with Beverly on it

— uncle rico – (D) Utah (@Sneakybeat22) August 25, 2022
Recently, Beverley said that he wouldn't even hesitate to play with LeBron James. The Jazz received Beverley from the Minnesota Timberwolves during the blockbuster trade of Rudy Gobert just this off-season.
LeBron James and the Lakers add a former foe
Patrick Beverley is not a quiet guy. He constantly talks trash to get under the skin of his opponents. And he has done the same with some of his Lakers teammates. Over the years, Beverley has had some interesting battles with superstars as he is asked to guard them. His battles with LeBron James and Russell Westbrook especially will never fail to entertain the fans.
ADVERTISEMENT
Article continues below this ad
Beverley's beef with Westbrook started way back when Russ was playing for the OKC Thunder in 2013. Beverley was playing for the Houston Rockets. And it has only gone bad to worse from that point on. In 2019, 'The Triple Threat' machine once said that Beverley doesn't play defense and that he just runs around.
At the time Westbrook was playing for the Rockets and Beverley for the Los Angeles Clippers. After a game against the Clippers, Russ was asked about the defensive game of Beverley. He said, "Pat Bev trick y'all, man, like he playing defense. He don't guard nobody man. It's just running, around doing nothing."
ADVERTISEMENT
Article continues below this ad
WATCH THIS STORY – Russell Westbrook vs Stephen Curry: What Do The Numbers Say On Whos The Better Point Guard?
Beverley later claimed that this comment from Westbrook damaged his career. Because the fans, players, and coaching staff had started to look at him differently. Then last year, when Westbrook had one of his worst seasons ever, Beverley rubbed it in. He constantly taunted and made fun of Westbrook during the Lakers' loss against the Wolves last season. Furthermore, he then took to social media to talk more trash. So it will be interesting to see the two fierce rivals play together for the Lakers this season.