'Were All on a Mission': Ray Allen Reflects on 1996 NBA Draft Class Consisting of Kobe Bryant & Allen Iverson
Published 05/08/2021, 12:35 PM EDT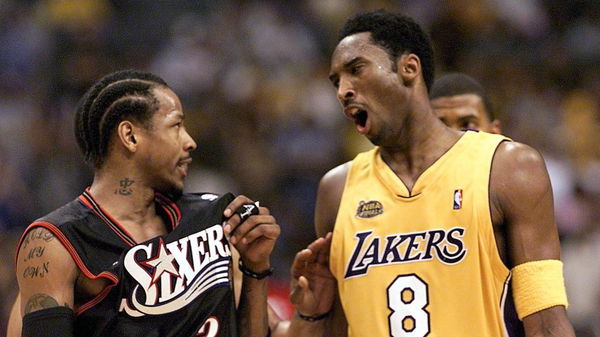 Be it the 2003 NBA draft class containing names like LeBron James and Carmelo Anthony or the 2009 draft class with names like Steph Curry and James Harden, the league has had its fair share of superb draft classes.
But arguably the most talented draft class ever was in 1996. With superstar names like Ray Allen, Kobe Bryant, Steve Nash, Allen Iverson and All-Star caliber players like Stephon Marbury to Marcus Camby, the 96 draft class had it all.
Ray Allen explains why the 1996 NBA draft class stood out
ADVERTISEMENT
Article continues below this ad
While Kobe and Iverson were arguably the biggest names in the 96 draft class, another legendary player from the same class was sharp shooter Ray Allen. Allen was arguably one of the best shooters the league has ever seen and has been inducted to the Hall of Fame.
Allen recently spoke with Basketballnews.com. There, the former sharpshooter explained why his draft class stood out from the rest. "You've got to remember where our mindset was."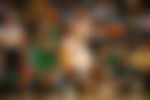 "We're walking into a league with Jordan, Barkley, Patrick Ewing, Reggie Miller, Hakeem Olajuwon, Scottie Pippen. There were some horses in this league that we were stepping into that we had been watching forever. We didn't think we were the next coming or next generation, but we were excited to be there."
ADVERTISEMENT
Article continues below this ad
Allen added, "It's the mentality we had. We were all on a mission to be better than we were. For all of us, there was a constant search to win. Every year, the championship was a carrot we were chasing.
"I didn't win until my 12th season. It comes down to watching basketball in June or playing basketball in June. This class had a lot of guys play in June. We knew what it took."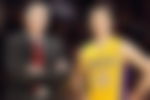 With four players, Ray Allen, Kobe Bryant, Steve Nash and Allen Iverson, in the Hall of Fame, and multiple players like Peja Stojakovic and Stephon Marbury with multiple All-Star appearances, it's safe to say that the 1996 draft class is probably one of the best draft classes ever.
ADVERTISEMENT
Article continues below this ad
The only other draft class which could rival this class is the 1984 draft class starring Michael Jordan. Which draft class do you think is better, the 1996 draft class or the 1984 class? Let us know in the comments section down below.