'We're Capable': Lakers' Star Forward Denies to Believe That Seeding Can Harm Their Title Contention
Published 04/25/2021, 12:24 AM EDT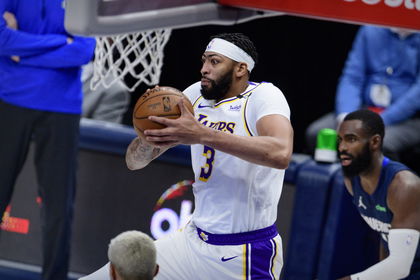 ---
---
The Lakers are now on a three-game losing streak, and that is not ideal for the defending champions. After losing their series against the sixth seed Mavericks, the Lakers now face a genuine threat of slipping to the seventh rank if they do not get on high alert.
ADVERTISEMENT
Article continues below this ad
Fortunately for them, Anthony Davis is finally back after missing more than two months of action. Although he is still playing under restricted minutes to regain his playing rhythm, the big man is optimistic about a glorious return. But what are his thoughts on the Lakers' championship chances?
Anthony Davis rejected the idea of seeding being a hindrance
ADVERTISEMENT
Article continues below this ad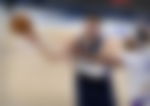 The 28-YO All-star performer denied that the table standing bothers him or their unit. He talked merrily about joining the practice with center Andre Drummond and also expressed how he loved the off-court coaching that he unofficially did in the last few months.
But more strikingly, he gave an account of how the rankings don't affect their champion mindset.
The Brow detailed, "No matter where we fall, we're capable of still winning the championship. Umm, injury played a part for us this season. But, we always say, it just makes a lot sweeter at the end to go through something like this. So, put us up against anyone, I don't think no one wants to see us [indiscernible]. Like I said, I know the type of team we have. I know what we can do. I think we're capable of beating anyone in a seven-game series."
That confidence in his unit is refreshing, and it's something that makes the Lakers a unified team of performers. 
Read Also – Lakers' Assistant Coach Issues Stern Warning To The League of a Probable LeBron James Return
The Mavericks tested the mettle of the Lakers
In Anthony Davis' comeback game on April 22, the Mavs had seven of their players scoring in double figures. Plus, they ruined a 19-board double-double of Andre Drummond and a 54-point combo from Kentavious Caldwell-Pope & Dennis Schroder.
ADVERTISEMENT
Article continues below this ad
In the most recent game, the Mavs stunned the Lake Show by overcoming a double-figure deficit in the second half. Guard Ben McLemore's 20-point outing coupled with AD's 17 points in 28 minutes did not help against an amped-up Mavs.
AD missed all of his six three-point attempts to further help the Mavs out-rebound the Lakers by a crazy 15 boards. Even as it was a 2-point game until the last 3 minutes with 91-93 on the scoreboard, the Lakers added just 2 more points, allowing the Mavs a shameful 15 points in a serious debacle.
ADVERTISEMENT
Article continues below this ad
The next week is comparatively easier for the Lakers with some easy opponents, but they must get their act straight to spell some crucial wins.