"We're Taking Things to the Next Level": WNBA Champion Joins Stephen Curry and Other NBA Stars After Massive New Deal
Published 11/02/2022, 10:55 PM EDT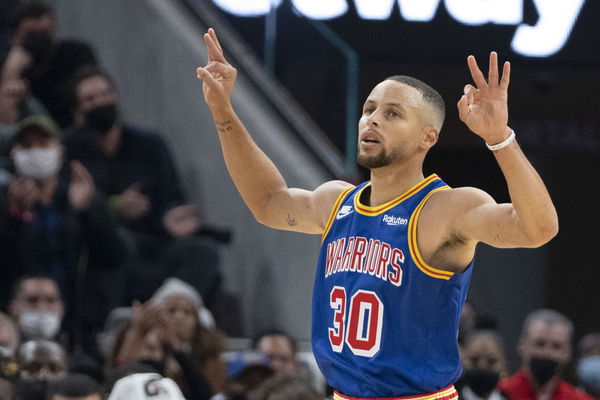 Stephen Curry has won four championships in his career with the Golden State Warriors so far. He is among the best players in the league and is arguably the greatest shooter in NBA history. However, back in 2013, when Steph wasn't the superstar he is today, he signed with Under Armour. This came after Nike's botched attempt with their presentation for Curry. Ever since his signature, Under Armour has only grown and has landed many superstars from various sports. Now, the brand has landed another athlete on its roster, WNBA champion Kelsey Plum.
Former WNBA side San Antonio Stars drafted Kelsey Plum 1st overall in the 2017 draft. A year later, the franchise relocated to Las Vegas and was renamed the Las Vegas Aces. Everything has changed for the franchise since then and they have been improving ever since. Now, the Aces are WNBA champions for the first time.
ADVERTISEMENT
Article continues below this ad
Kelsey Plum had an incredible season with the Aces and rounded it off by winning a championship. Now, she has parlayed her success off the court by signing a multi-year deal with Under Armour.
Under Armour lands Kelsey Plum on their roster
The American sportswear brand announced Wednesday that they will be signing the 28-year-old guard to their already stacked roster full of superstars. Kelsey averaged a career-high 20.2 points per game for the Aces and helped them win their first championship. After a successful season, she has rightfully earned the new Under Armour endorsement deal. She has also expressed her desire for "signature shoes as that would be really cool".
"I have a lot of girls I mentor and talk to, but I think that working with UA we're going to grow that much larger," Plum said. "It's not just basketball, it's not just wanting to become a pro, it's everyday in life. I'm just really excited and proud."
Earlier this year, Plum signed a two-year contract extension with the Aces. That surely would be possibly the best decision the Aces made in the off-season to tie down their superstar for the next two years. Plum went through surgery in October and is expected to join the Aces roster ahead of the 2023 season.
Stephen Curry nearing billionaire status thanks to Under Armour
Warriors superstar Stephen Curry, who is also an Under Armour athlete, has a net worth of around $160 million. Much of his net worth comes from his salary, but he could be on his way to billionaire status soon.
ADVERTISEMENT
Article continues below this ad
Michael Jordan is currently the richest athlete in the world, thanks to his Jordan brand. Los Angeles Lakers great LeBron James has followed in his footsteps and has now become a billionaire. Curry looks to be on his way as he will reportedly be locked in by Under Armour on a life contract worth more than a billion dollars.
ADVERTISEMENT
Article continues below this ad
WATCH THIS STORY: Did WNBA star Brittney Griner date 7-ft Lakers center, Anthony Davis?
What do you think of Under Armour signing Kelsey Plum? What are your thoughts on Curry's billion-dollar deal? Share your views in the comments below.