"We're Talking Making Trillions at This Point": Michael Jordan's Daughter Jasmine Exposes 1 Decision That May Have Cost Him Billions
Published 03/09/2023, 10:30 AM EST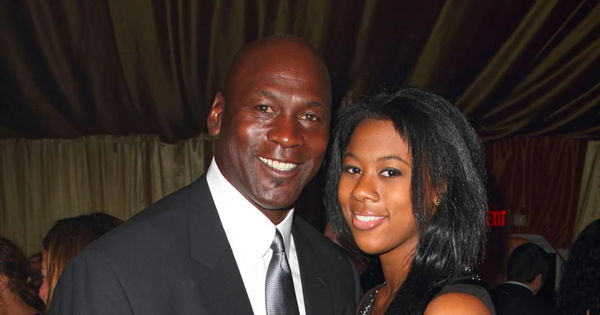 Michael Jordan and his association with Nike paved the way for thousands of athletes to make a living out of a brand deal. The brand signed Jordan while he was yet to prove himself on the court and their great gamble paid off in the long run. Nike is one of the most famous brands in the world currently and MJ certainly played a part in their success. Although the NBA legend made billions from the company, his daughter feels something could have been done differently.
The Jordan brand recently signed a NIL deal with a women's basketball sensation and Jasmine Jordan, MJ's daughter gave an interview to talk about the deal. During the interview, she revealed that her father missed out on billions that could have been earned had Michael Jordan done something differently.
Daughter Jasmine reveals a huge mistake that cost Michael Jordan billions
ADVERTISEMENT
Article continues below this ad
Jordan was already a huge star before making his NBA debut. He made a name for himself while at the University of North Carolina where he won an NCAA title. His successes earned him his first-ever mega contract in the year 1984 when Air Jordan was merely a rookie with the Chicago Bulls.
The contract earned him $500,000 a year and tied him to the company for 5-years. The brand took a huge gamble in putting its faith in a rookie and it paid off over the years.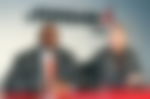 Although this is one of the greatest deals ever which played a part in MJ's successes, his daughter is still not satisfied. According to her, the six-time NBA champion could have approached the deal differently.
"Maybe that first Nike deal wouldn't have been as low as it was. It would have changed the game. He would have potentially approached his contracts with Nike differently. Looking at his Funko Pop collectibles or the fact that people still wear his UNC jersey, to reap the benefits from it today, we're talking making trillions at this point", said Jasmine Jordan during an interview.
Despite earning over a billion from the company, Jasmine Jordan still feels her legendary father could have done more. Competitiveness certainly runs in the family!
How much has Jordan earned from Nike?
ADVERTISEMENT
Article continues below this ad
Chicago Bulls legend Michael Jordan has a whopping net worth of $1.7 Billion according to Forbes. Nike has played a huge role in helping MJ achieve his billionaire status.
According to reports, he has earned around $1.3 billion since the company signed him in 1984. Jordan's sneaker line has reaped huge profits both for him and the company. During the 2019-20 season, 77% of basketball players in the league wore either Jordan or Nike sneakers. Talk about dominance!
ADVERTISEMENT
Article continues below this ad
WATCH THIS STORY: Despite Michael Jordan's wealth Ex wife Juanita wanted their kids to learn about the real world
What is your favorite Air Jordan sneaker? Let us know in the comments down below.