'Were We Best Friends? Nope': Shaquille O'Neal Reveals About His Rocky Relationship with Kobe Bryant
Published 01/12/2021, 12:07 AM EST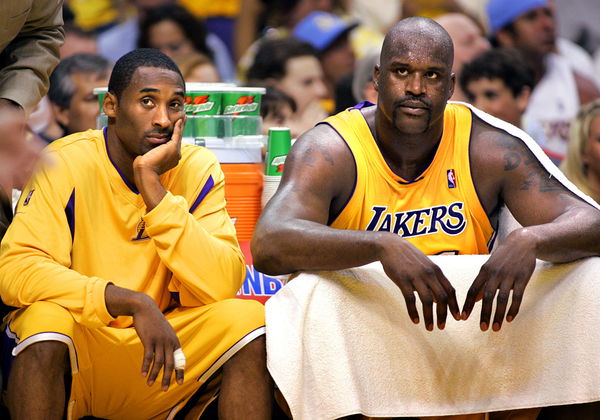 ---
---
The Bulls challenged the Lakers' dynasty in the 90s and totally eclipsed the Buss family's early success in the NBA. All that changed with the draft of Kobe Bryant and the signing of Shaquille O'Neal in 1996. That is when the rebuilding started.
ADVERTISEMENT
Article continues below this ad
Both Kobe and Shaq achieved tremendous levels of success playing together. After their arrival, there was not one season in the eight years from 1997 to 2004 where the Lakers did not at least reach the WC semis. Such was their dominance inside the league. 
Today, after a series of fortunate and unfortunate happenings, what does Shaq think of that era?
ADVERTISEMENT
Article continues below this ad
Remembering the good old days with Kobe Bryant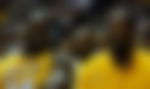 No matter what interview Shaq gives, it is almost mandatory for him to share anecdotes from his camaraderie with Kobe. They won a three-peat together and helped the Lakers overcome 10+ years of title drought.
Shaq tagged their time together as "fun," and said, "I was playing with a younger version of myself. Somebody that had the same mentality. A lot of times guys worry about titles instead of worrying about certain things. We were both about whose team it is, who's the best player on the team? …We had a job to do… [indiscernible] won three championships in a row."
When both Shaq and Kobe entered the team, the former was already an established figure while the latter was a rookie. The Big Shamrock always had a greater impact on the team in those couple of years in the beginning. It was only in 1998-99 that Kobe became a permanent member of the starting five and began showing some impact.
The beef between Shaquille O'Neal and the Black Mamba
ADVERTISEMENT
Article continues below this ad
At one end, the Lakers were basking in glory, and on the other end, the star duo's chemistry was deteriorating. On multiple occasions, Shaq said certain things to the media that didn't go down well with Kobe and vice versa. Even the then coach Phil Jackson knew that they were not putting up well. Eventually, those differences led to Shaq joining the Miami Heat in the 2004 off-season. 
In the same interview, the legendary center player further added, "If I had to do it all over again, I wouldn't change anything. People think, 'oh you didn't get along', I know we didn't get along but we respected each other. That's all you need… When you have respect for each other, nothing else matters… Were we best friends? Nope. Were we best friends on the court? Yup."
ADVERTISEMENT
Article continues below this ad
These comments make it clear how they were able to deliver the highest-level performance even while carrying certain differences. How much more could they have achieved if they were as chummy as LeBron James and Anthony Davis currently are?